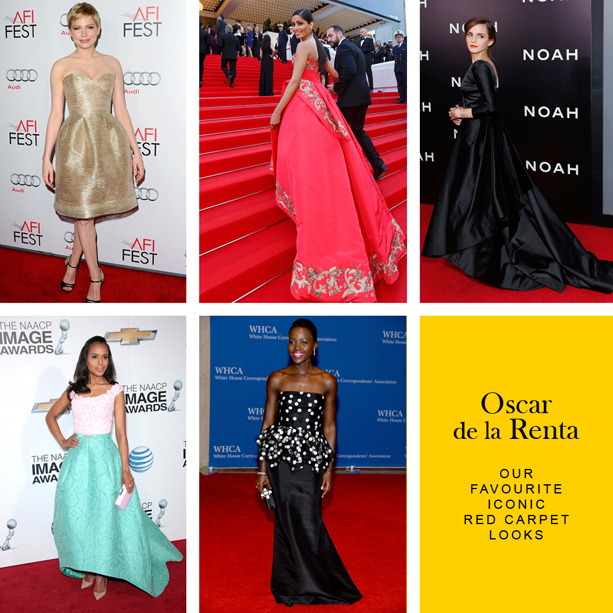 'I design clothes for women to wear. I am not interested in shock tactics. I just want to make beautiful clothes.'
Oscar de la Renta has always been a firm favourite here at Miss Bush – we can often be found turning to the catwalks of New York, London and Paris to swoon over his latest stunning collections and to reap inspiration from his striking silhouettes and iconic designs.
Best known for his breathtaking red carpet gowns and evening wear, Oscar de la Renta has been one of the go to designers for A-List actresses and Hollywood starlets.
We look back over some of his most iconic looks including Sarah Jessica Parker, Scarlett Johansson, Amy Adams, Sandra Bullock and more…
Miss Bush Bridalwear
Miss Bush Bridalwear is Surrey's leading designer bridal shop and bridesmaids boutique