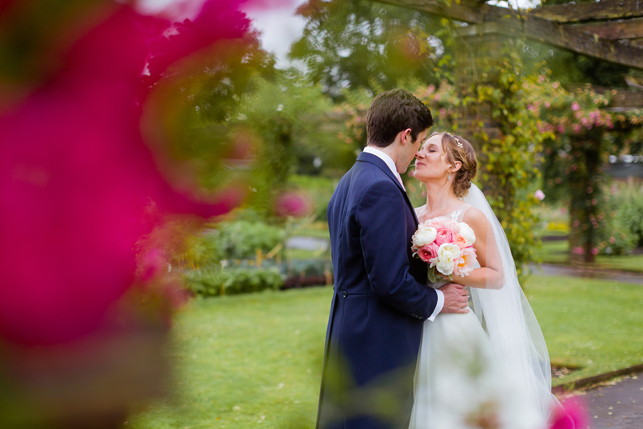 It's sunny, I've been shopping and the shops are awash with hits of coral from the softest peach to eyeball assaulting neon orange. Browsing through my blog posts there is only one choice for a bright and shiny day and that choice is Lulu.
I have been avidly watching the social media streams from the New York Bridal market and the US is still gunning for low backs, sheer over skirts, plunging necklines and floral appliques. Style me Pretty has rounded up the trends in this post. It makes me ever so happy that my brides, like Lulu, were already wearing this last year. I'm not saying they are the coolest early adopters and a fashion buyers dream…
Shallowness aside Lulu's wedding at Kew gardens is at once quintessentially British, a stunning iconic location and of course the weather not quite delivering. Stoicism and a fabulous venue will never let rain stop play and the wedding is every bit as wonderful as if the sun was beaming.