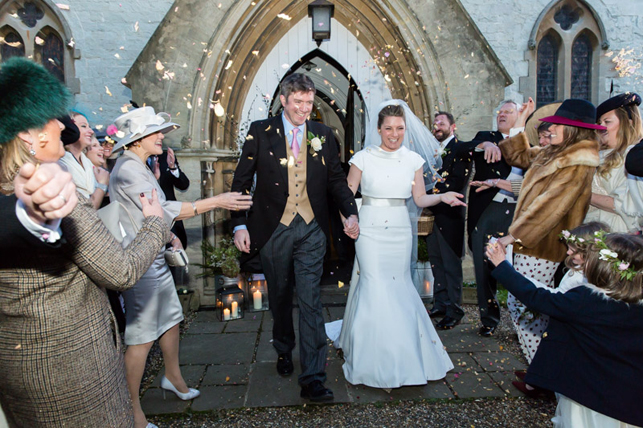 We're very excited to share this beautiful wedding with you today! Not only is Emily a fabulous Miss Bush bride, she's also part of superstar catering company Two Many Cooks, who we've worked with on a number of brilliant events.
Emily and Chris met on dating website My Single Friend, and after a 10 month whirlwind romance they were engaged to be married! The ceremony took place at their local church, Christ Church, Brockham Green, which was a short walk away from Emily's family home where a beautiful marquee awaited for their reception.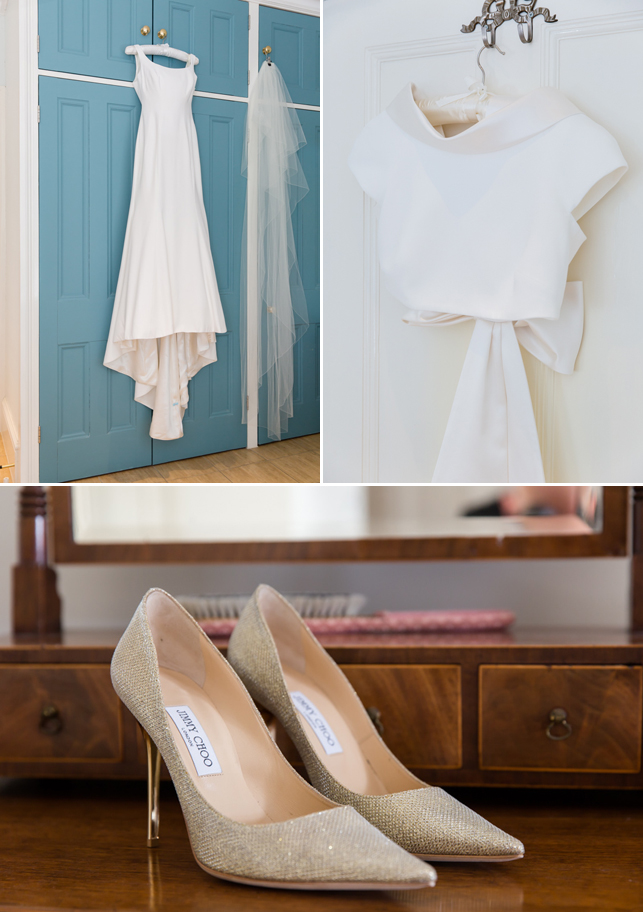 THE DRESS
Emily chose 'Mayfair' by Suzanne Neville, a stunning contemporary gown in crepe with soft fishtail skirt and fabulous fitted silhouette, finished with an elegant cropped jacket and beautiful bow.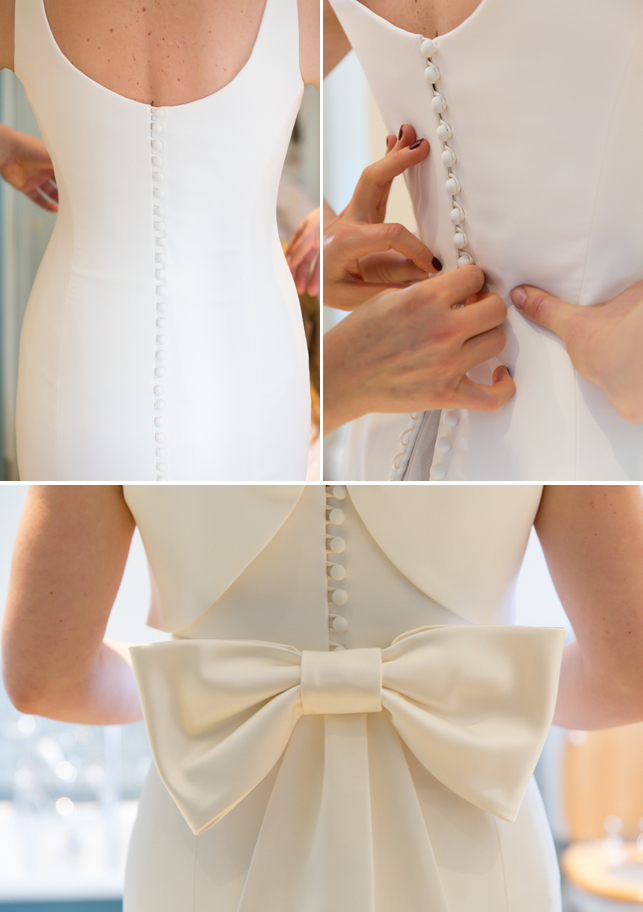 Emily says;
"My mother came to all the fittings – Emma asked what sort of dresses I had thought would suit me. Then of course we ended up with the opposite. When I tried it on, mum and I just went silent, then Emma put a veil on my head and handed me a huge hydrangea and we were just 'yes, this is it'.  and that was it. I didn't need to go anywhere else. Done."