On Friday I got a bit incensed about a  skinny model in pants cropping up on a wedding blog .  Amongst some of the justifications for the publication  was that soft porn, that is an image used to arouse someone's interest in sex,  was fine if  it was beautiful, tasteful & arty. Again very possibly, but it has nothing to do with colour schemes or love.
This weekend I have been surrounded by love. Stories of love; demonstrations of love; new love; old love; secret love; gay love; lesbian love. I have heard accounts of self-sacrifice, of tenderness, of erotic exploration, of compassion. I am very privileged to hear so much & witness so much. It pulls away the cynicism to which I am prone. None of it has been soft focussed,  the beauty of it is in the living, breathing enduring passions & personalities of the couple.
Sometimes, on occasions, very new love on a very perfect first date is tasteful and arty. Perhaps there is the opportunity for some picture perfect sex on a honeymoon.  As the vastly superior intellectual Alain de Botton has eruditely observed
"Perhaps the easiest people to fall in love with are those about whom
we know nothing."
Faced with a tasteful beautiful skinny nude a funny fat girl like myself would always feel the thrill of schadenfreude if she turned out to have a rather pedestrian personality. There is nothing like being an ugly duckling to develop a sense of humour. Alain de Botton continues with his illustration
"Romances are never as pure as those we imagine during
long train journeys, as we secretly contemplate a beautiful person who is
gazing out of the window – a perfect love story interrupted only when the
beloved looks back into the carriage and starts up a dull conversation
about the excessive price of the on-board sandwiches with a neighbour or
blows her nose aggressively into a handkerchief."
Romances are never pure, love is not easy and sex is not pretty. My very good friend Carolanne posted a picture of her sleeping Adonis of a husband.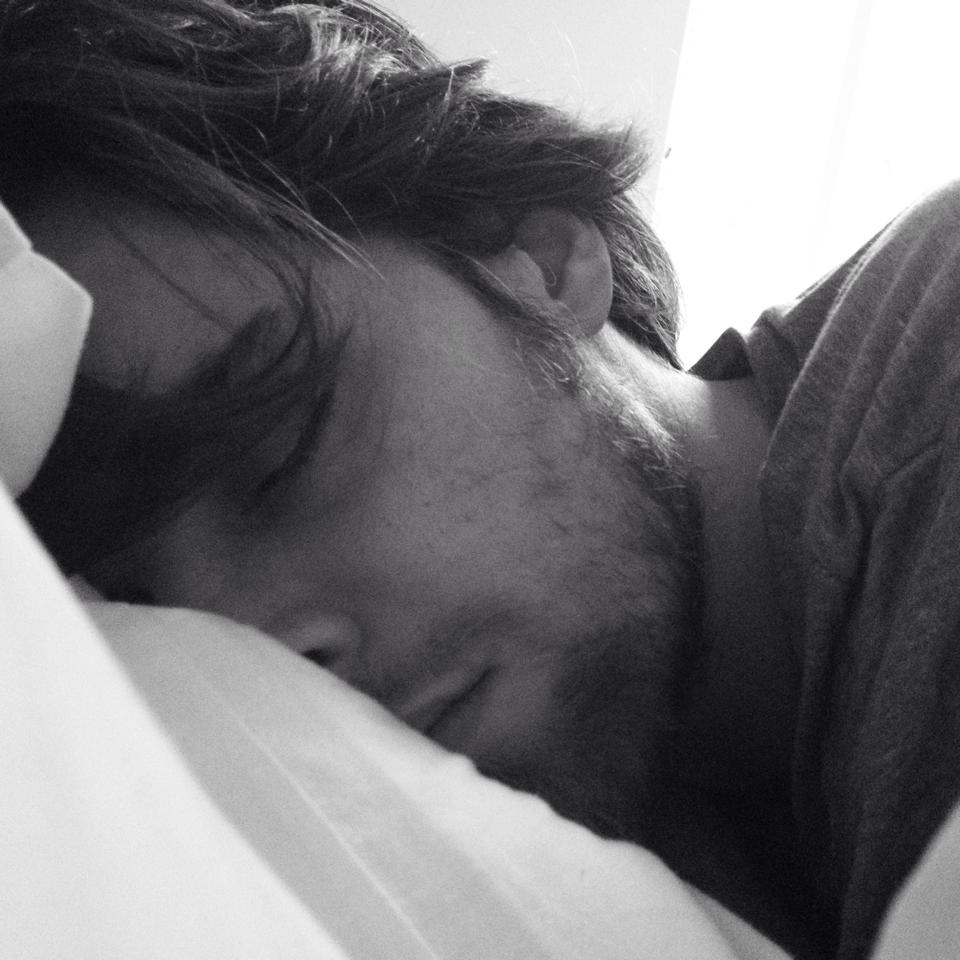 Was she post orgasmic? Did she spend a weekend with her pants riding up her bottom and gazing wistfully out of a window? As a painter of faces she left this sexy vision to do a make up trial for a bride, made up a good friend of mine on her  landmark birthday and scrubbed up a another  friend & I  in a giggly pre-party, Prosecco-fuelled preening session. Her sexy treat? A 2nd trimester pregnancy back rub and a break from vomiting.
In some other feedback I was accused of colluding with pornographers & I was questioned on my feminism by the virtue of my job.
I see women in their underwear day in, day out. I know our hang ups, how they are created & fuelled. I believe that some good pattern cutting and fitting makes everyone look fantastic. Generationally we are used to cheap, high street throw away fashion that simply is badly cut and no one gets 'fitted'.  (Bloggers beware; those of you that applauded the £60 wedding dress from H&M are next on my list.)
I know my job will not ease the world's ills. I know it can be as , seemingly, fatuous as giggly girls getting ready for a party. When you know the story behind those amazing laughing women, the losses, the loves and the lives,  the party & frock is earned. Another hang up about body image? That we can live without. The age range, the size range, the sexual orientation of the women in love that I have hung out with this weekend is staggering. A spot of make up, a  dress that adequately covers their boobs & a lover will do more for their self-confidence than airbrushing another 'Lingerie Lovely.' Love is in the person not the picture.
Emma xxx
Emma Meek, MD, Miss Bush Bridalwear
Miss Bush Bridalwear is Surrey's leading designer bridal boutique.