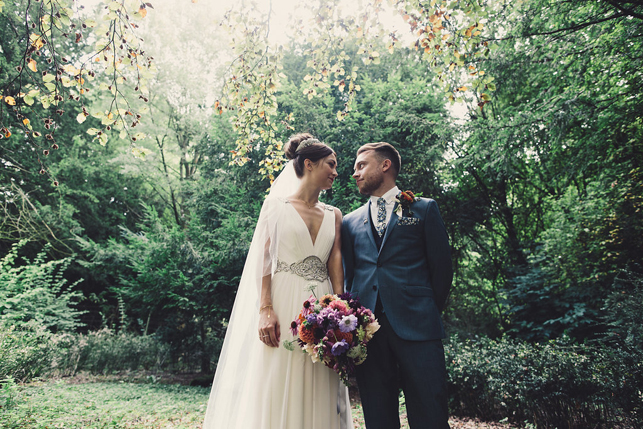 Sometimes working in the bridal business can feel like being in a chick flick version of Edge of Tomorrow,the film where Tom Cruise dies. A lot. I know this is not my normal film fodder but sometimes,when sci-fi and fantasy refusenik, Marshy is out, I love nothing more than getting my geek on with my teenage sons' film choices. The Lovely Marshy has now realised that we don't do this for fun but to find plot holes in the narrative.  The strap line of the movie is Live Die Repeat. For my working life Love, Dress, Repeat would be a perfect subtitle; a loop of gorgeousness which admittedly does not entail destroying the Alien Mothership, but some days…
How do I survive this glamorous hamster wheel? How does this bridal world not become mundane?
The answers are multifarious . I meet and work with extraordinary brides and designers; our dresses are exquisite. I can be 'me', I can have huge amounts of fun and, because  of my longevity, I am like Tom Cruise in the beach landing scene in the Edge of Tomorrow, I can negotiate most bridal scenarios like I've been there before.
One day in September 2013 either the  Gods were smiling or the alien horde had picked another boutique. Hannah breezed into Miss Bush with her parents just as the Jenny Packham Daphne dress was delivered. How could I not effect a Girl-Meets-Dress moment? In my dreams I look like Hannah. In reality I enjoy vicariously the wearing of a dress of such perfect cut and detail by my brides.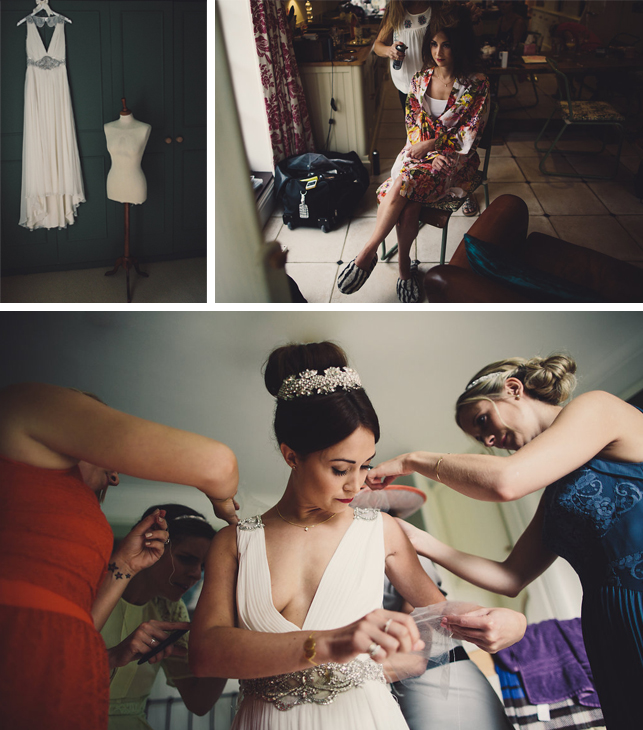 Hannah's dress is classic Jenny Packham to the last detail. Pure ivory silk chiffon with statement Swarovski crystal to the natural waist and traffic stopping keyhole back. I'm not going to lie, Daphne requires a neat bust but it needs no tit tape, it forgives all kinds of canape induced food-baby tummies and lets you wear nice pants! Hannah chose the Kalmia III in crystal to compliment the look. Sometime more is just more.