A selection of new gowns from Yolan Cris have recently arrived at the chapel and on our website, so today's moodboard is dedicated to their 2017 collection, inspired by 70's bohemian chic.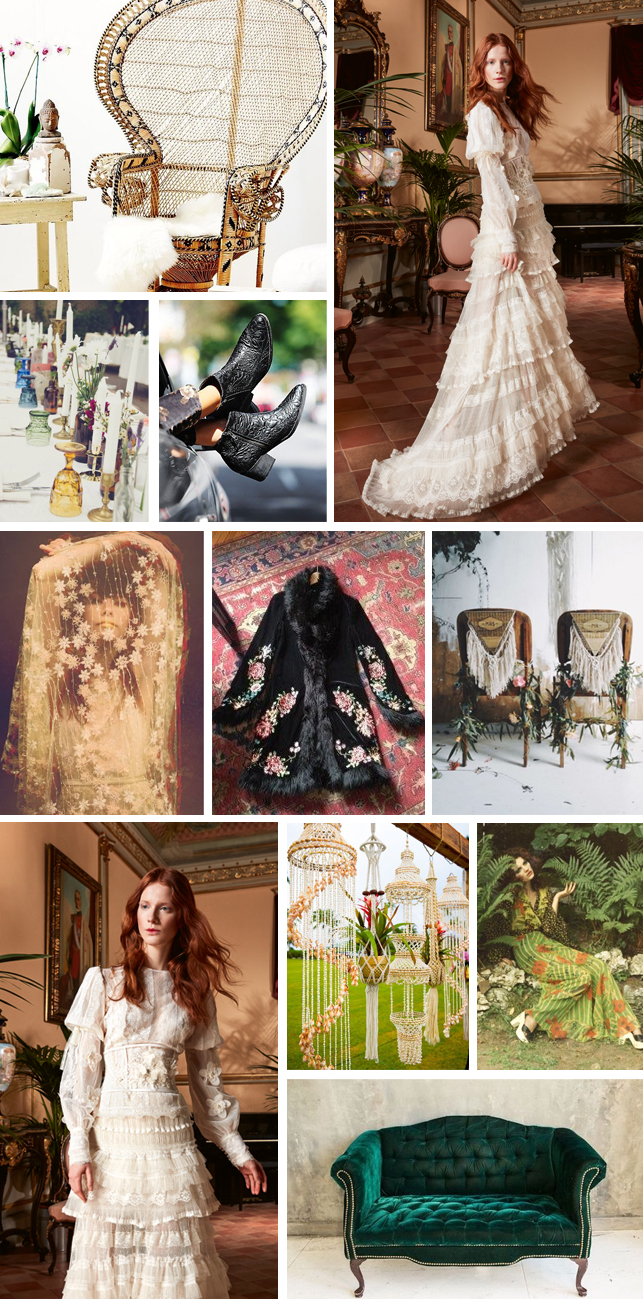 This look inspired by luxurious, opulent bohemian, with a big emphasis on different textures and layered fabrics. Style with lots of macrame, wicker furniture, velvet furnishings and coloured glassware.
The dress featured in this board is Naranjo Blusa Sandalo Cinturon by Yolan Cris, which is actually a combination of different garments layered on top of each other to create the finished look. Tiers upon tiers of exquisite lace layer on top of each other to make the gypsy style skirt, which is then topped with a voluminous full sleeved blouse.
This couture gown would be the perfect choice for the fashion-forward bride with an interesting, bohemian style, and the long sleeves make it ideal for a late autumn or winter wedding. Top with faux fur for added glamour, or hunt for an original velvet 70's coat for an authentic vintage feel.
70's Bohemian Chic wedding inspiration image credits;
Leah x