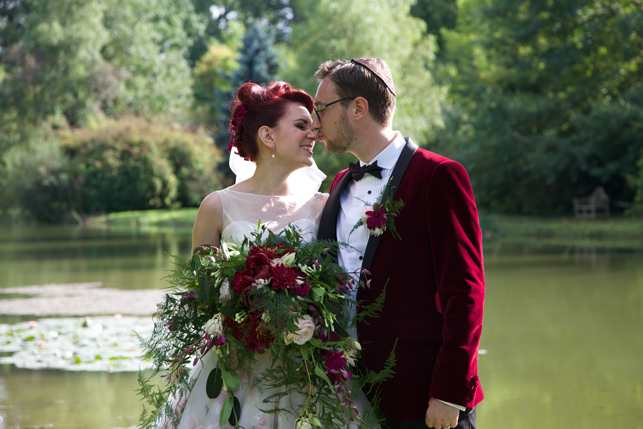 Today's wedding is an absolute stunner! Packed with gorgeous styling, unique handmade details and beautiful personal touches, Amy and Adam's day was as fun-filled and creative as it was chic and elegant.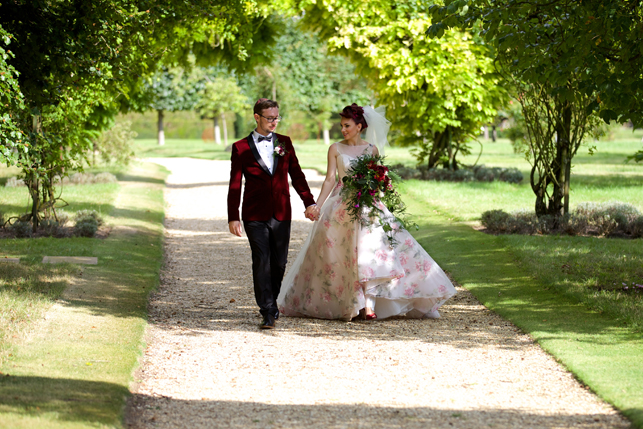 The bold black and white striped theme that ran throughout worked perfectly against the romantic prettiness of Amy's Sassi Holford Marilyn floral wedding gown, complemented by flashes of vibrant red from Amy's gorgeous red hair and Adam's dapper velvet jacket.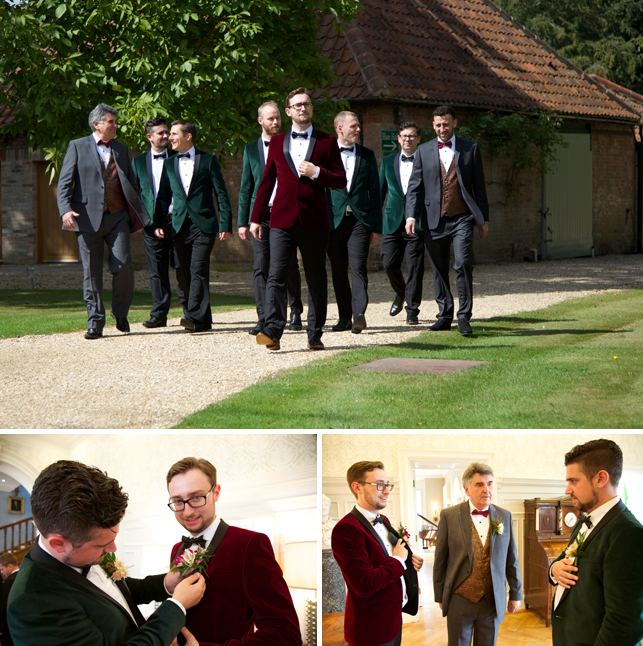 The dress
Sassi Holford Marilyn is a glorious, showstopper of a gown from the designer's 2016 Signature Collection. Featuring a sweetheart neckline with sheer overlay, nipped in waist, romantic full chiffon skirt and of course that incredible floral patterned fabric, this is the perfect wedding dress for any bride looking to break from the traditional white wedding dress. The dress is finished with floral applique detailing to the waist and shoulder.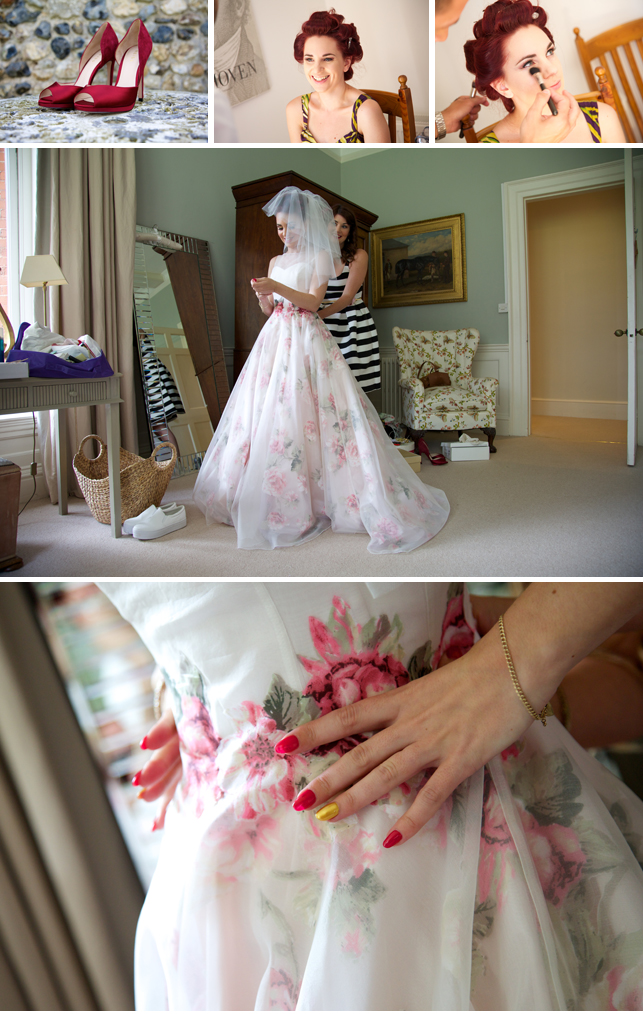 Amy tells us more about her dress choice;
"I had tried on so many white/ivory dresses but they hadn't felt right, maybe I always knew I'd end up with something a bit different. My first trip to try on dresses was back in November 2015, it was fun, but by the umpteenth bridal shop, I just found the whole thing tedious."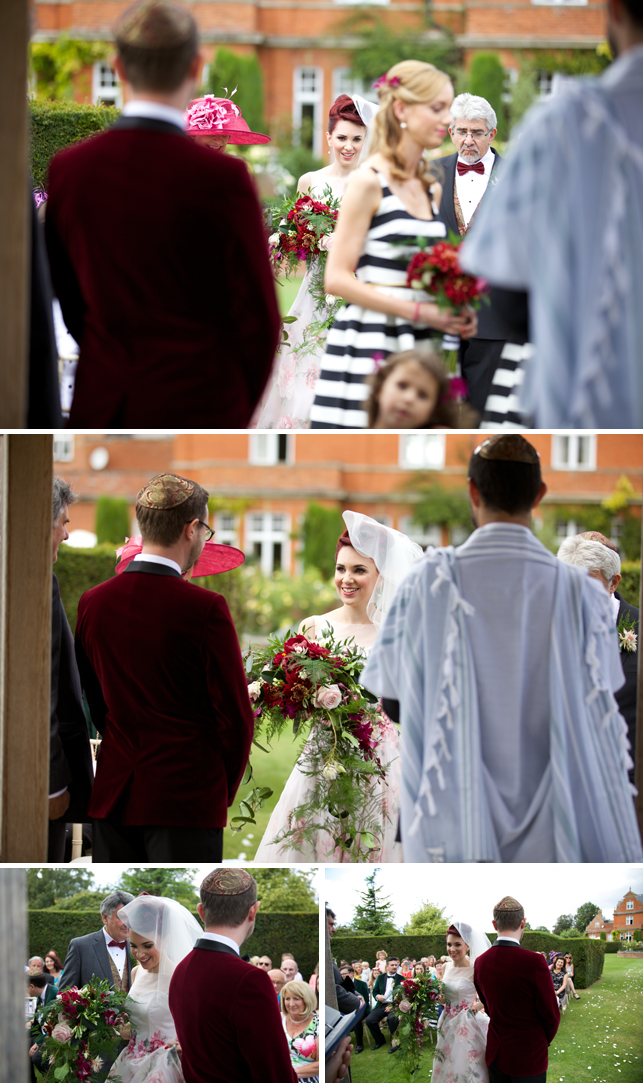 "One day I was reading a Brides magazine and I saw a picture of a patterned dress on an advert for Miss Bush. The location wasn't particularly convenient for me, but I decided to go and see the dress. When I first tried it on, I liked it and my mum loved it, but it was so different, I wasn't sure what everyone would think. Was it too 'girly girl'? So I went home to think about it."

"I tried on a load more dresses and still wasn't sure. The only pictures I had of the dress were the designer photos, which I really didn't like, the styling made the dress look too twee. Mum suggested that we went back to try it on again, but when we got to the chapel, I told Emma that I was sorry but I'd changed my mind and didn't like the dress. I explained that the photos online had put me off, but Emma asked me to let her change my mind. I agreed and put the dress back on, Emma then did my hair in a very modern vintage style, pulling her flower display to pieces to add them to my hair. She then filmed me walking up and down in the dress."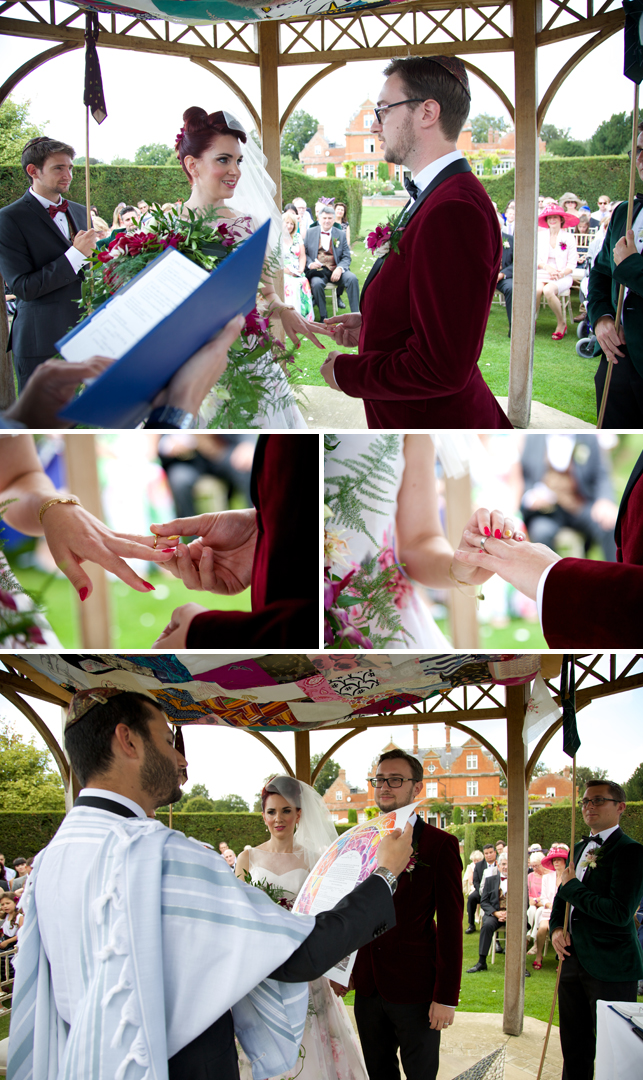 "I didn't change my mind there and then, but over the next few days I kept watching the video and decided that I did want my dress to be different and that if I styled it carefully it could be a very cool dress. So in February I ordered the dress. Needless to say, that was a very difficult decision to make."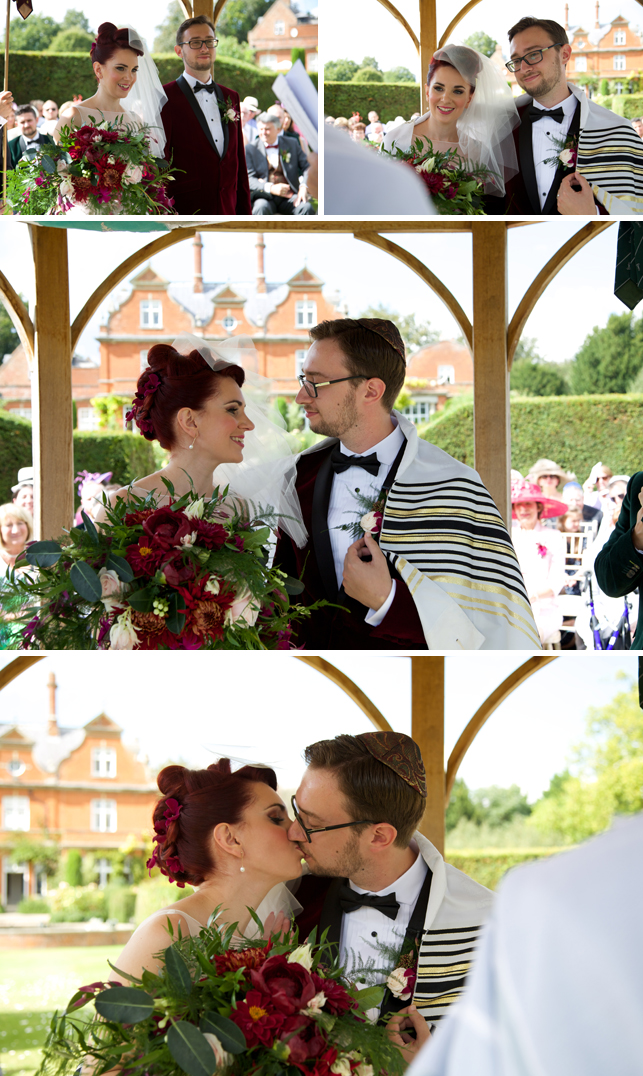 "I'm so pleased that I chose this dress, it was perfect. There wasn't any other dress which would have done, it was me through and through.
Emma made the experience different from anywhere else we'd been, she was excited about the wedding and the opportunities my dress gave to have a different wedding."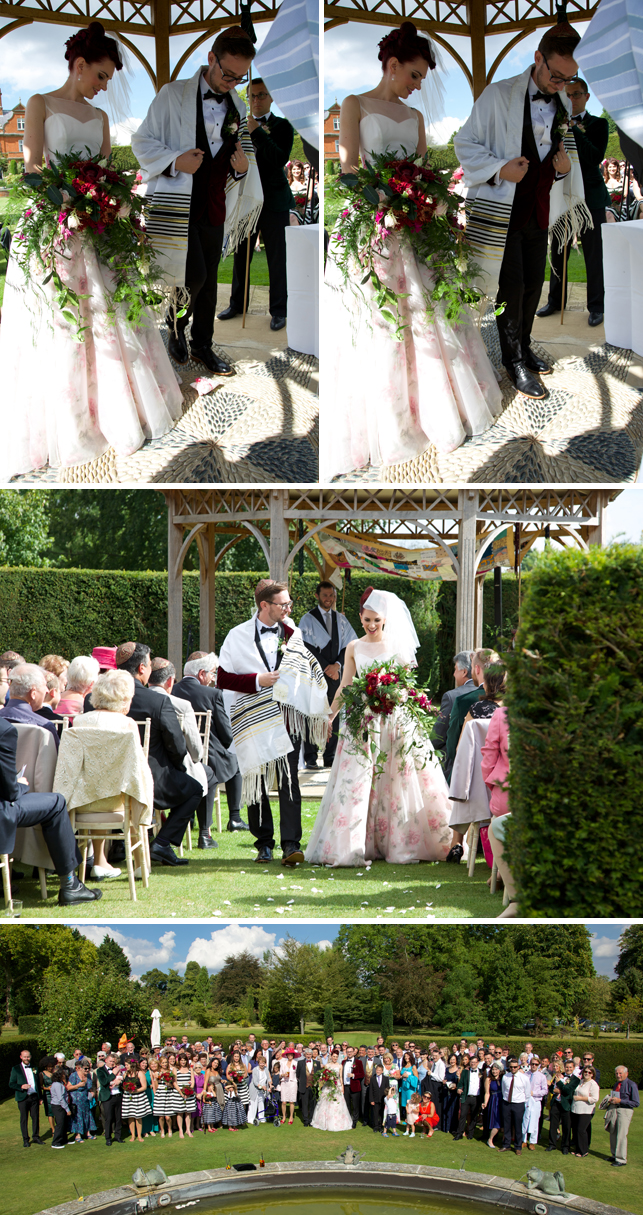 Amy accessorised her look with a custom short, sweeping veil and a Mohawk-esk vintage inspired hair do adorned with pink orchids.
"I've been dying my hair shades of red for years, when I first tried on the dress my hair was a coppery red, but I gradually changed the colour over the next few months to go with the dress, until it was a true burgundy. I had a large crescent shaped bouquet, as I love flowers and apart from that, I kept everything else very plain and simple."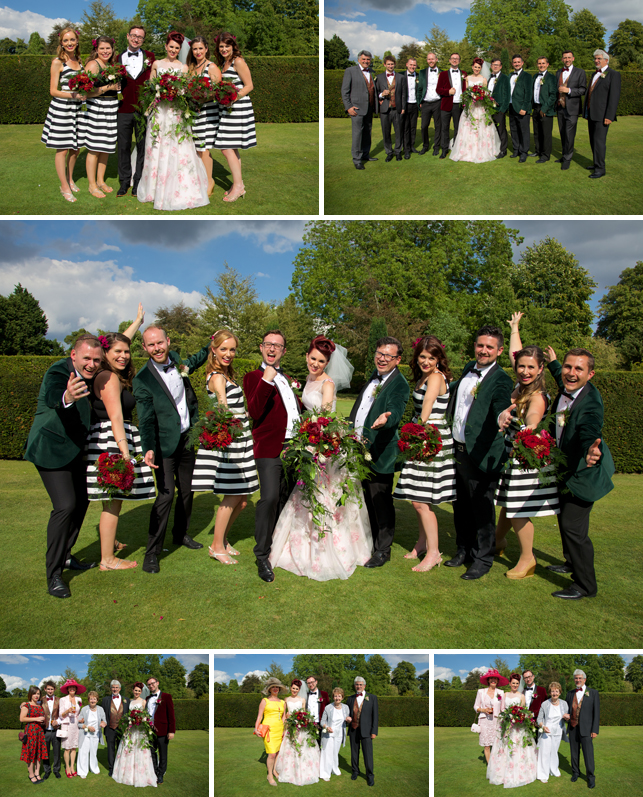 About the Day
Amy and Adam were married at Chippenham Park near Newmarket, which was a compromise to be between Amy's home county of Norfolk and their home together in London. The venue offered the opportunity to hold their ceremony outside; luckily their gamble with the weather paid off and the sun shone for them on the day enabling them to take their vows in the beautiful gardens.