As we come to the end of the year it's time to look back on some of your favourite posts from the last 12 months. It's been an exciting year for the blog, so thank you so much to all who have read and shared it, and an especially big thank you to whoever it was that nominated us for the UK Blog Awards!
There have been tons of gorgeous real weddings, controversial posts and lots of exciting buzz around the chapel launch, so without further ado and in reverse order, we share the posts that have had the most views and comments this year…
One of our most recent real brides to feature on the blog, Hannah's dress was classic Jenny Packham, featuring soft layers of chiffon, delicate crystal detailing and the most dramatic of necklines. Hannah rocked this look and hope you will enjoy browsing these stunning images by Marshall Gray as much as we did!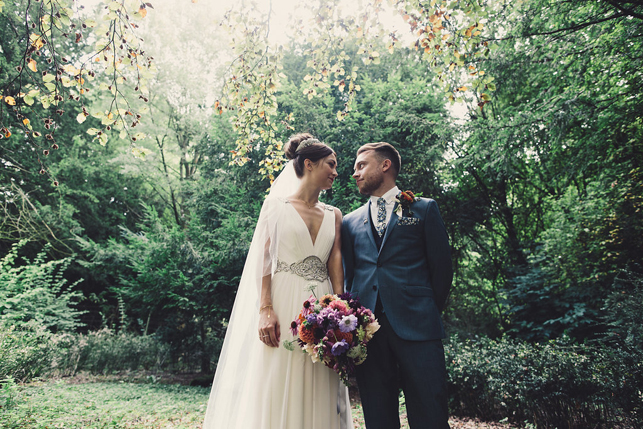 Ellen fell in love with Azalea within a few short hours, and we think that she made the perfect choice! The delicate lace, winged sleeves and soft draping neckline made for an elegant and pretty look.
With a hint of Dior's 'New Look' 1950's style, Cosette was a much swooned over gown featuring black appliqué flowers, a tiny nipped in waist and a huge tulle skirt. Sam looked breathtaking in it and we applaud her for her brave and truly unique choice!
With a sleek A-Line shape and delicate lace overlay with 3D flowers, Kyra was the perfect choice for Joanna's relaxed and pretty bridal look which was so fitting for this fun filled, happy day – the  bride and groom were accompanied down the street by a New Orleans style Jazz band! Images by Mister Phill.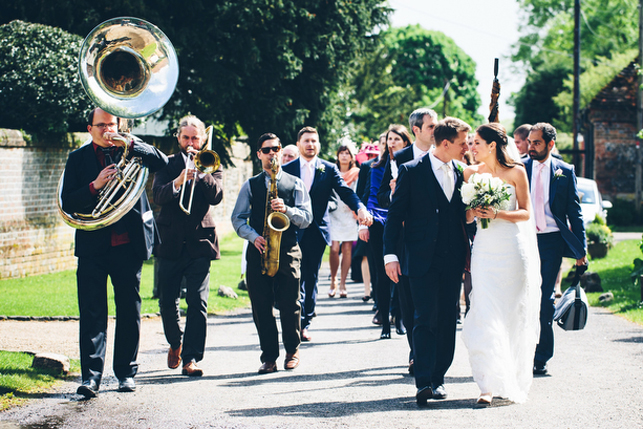 A three and a half minute film that sums up perfectly just how brilliant our chapel launch event was! See more from our chapel launch at number 6 and number 1.