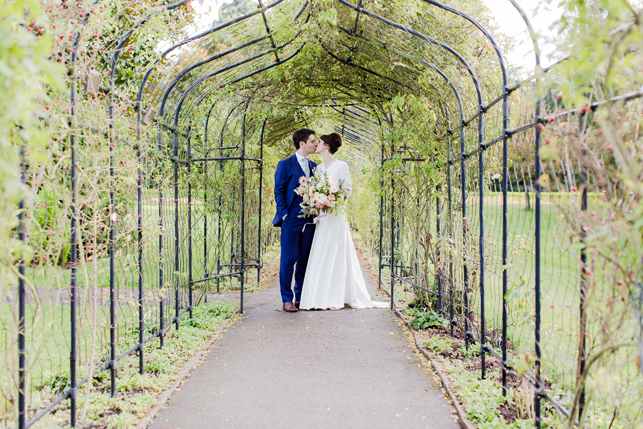 My conscience has been troubled for some time that I have failed to write a blog post about Leyla's wedding. It has been in You & Your Wedding and featured on Love My Dress but I have been spectacularly remiss in my efforts to write any thing at all.
Anyone that doesn't inhabit planet Bush or is not a Miss Bush bride will not know that Leyla has been, along with Corinne, one of the architects and facilitators of new look, new feel Bush! As a colleague Leyla is the most conscientious, organised and committed team player and as a friend Leyla is unswervingly loyal, endearingly eccentric and completely lovely.
The glorious Jenny Packham/Jesus Peiro combination of dresses Leyla picked embody all the natural style and individuality of all our clients. As an ex City girl and die hard London dweller Leyla has that innate coolness &  picked fashion led original pieces, the Jenny Packham being pretty much decided on a buying trip at Jenny Packham HQ. The silk crepe Cynthia had a real 70s edge, reminiscent of Leyla's Mum's favourite designer Ossie Clark. The silver gilt brocade Jesus Peiro was customised at Miss Bush. My hi-low hem obsession rubbed off on Leyla turning the style 5020 into a perfect dress for dancing and showing off the Choos!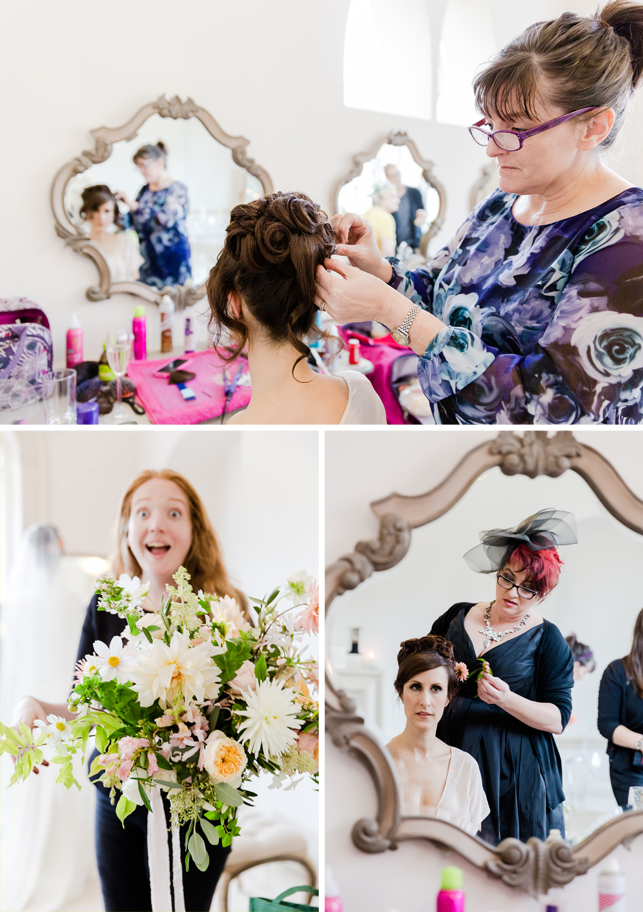 Leyla's choice of Nonsuch Mansion just outside London was the first among several choices that came from both the heart and the head. Having fallen in love with the venue at a friend's wedding it was picked with minimum fuss and they delivered maximum service allowing Leyla a completely free reign with styling and supplier choice.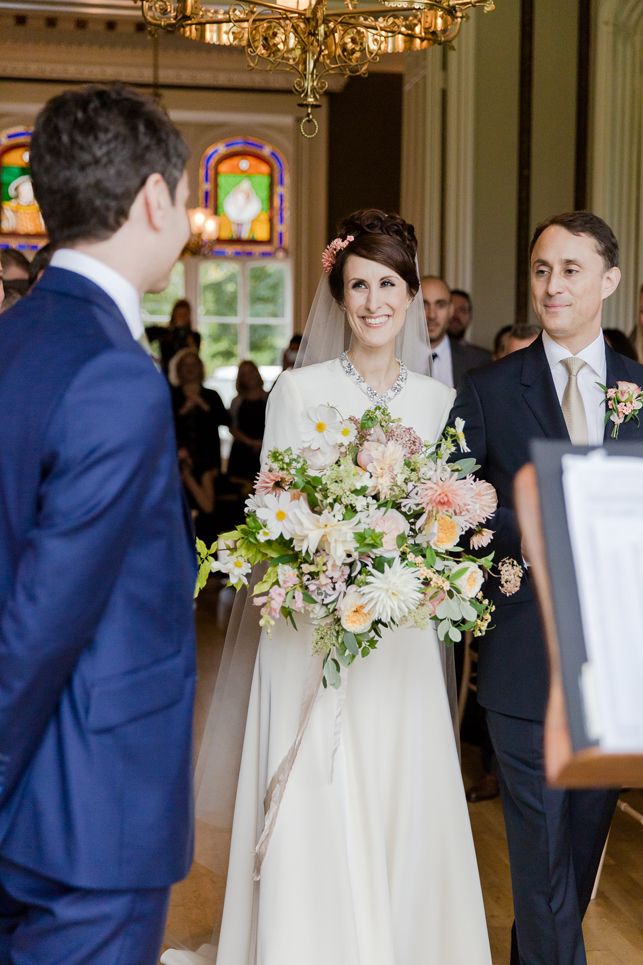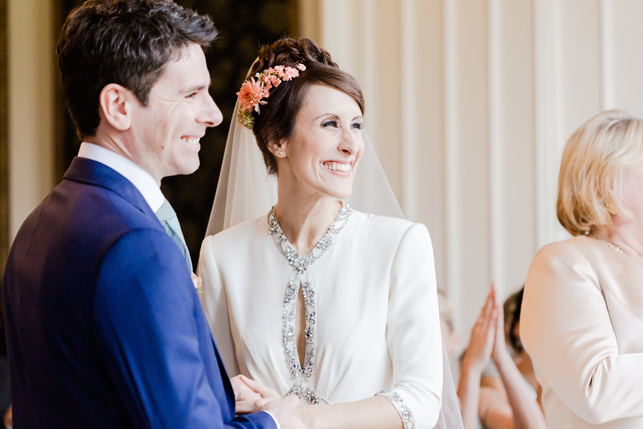 The day was captured expertly by Eddie Judd, a Miss Bush recommended photographer, flowers from Bloomingayles, hair by Sharon Roberts, Videography By Ashleigh from John  Harris Wedding Films and DJ Matt Maurice add to the role call of Miss Bush firm favourites & collaborators.