In anticipation our Jesus Peiro Trunk Show later this month, Miss Bush managing director Emma shares her five favourite gowns from the new collection…
Picking just five favourites from the Metropolis Collection is tough. The collection has strength and depth; brilliant fabrics, wearable styles and options for both the faint hearted and the fearless. Navigating the collection by way of prevailing trends can help a bride drill down and find her perfect dress.
The Signature Style – 8007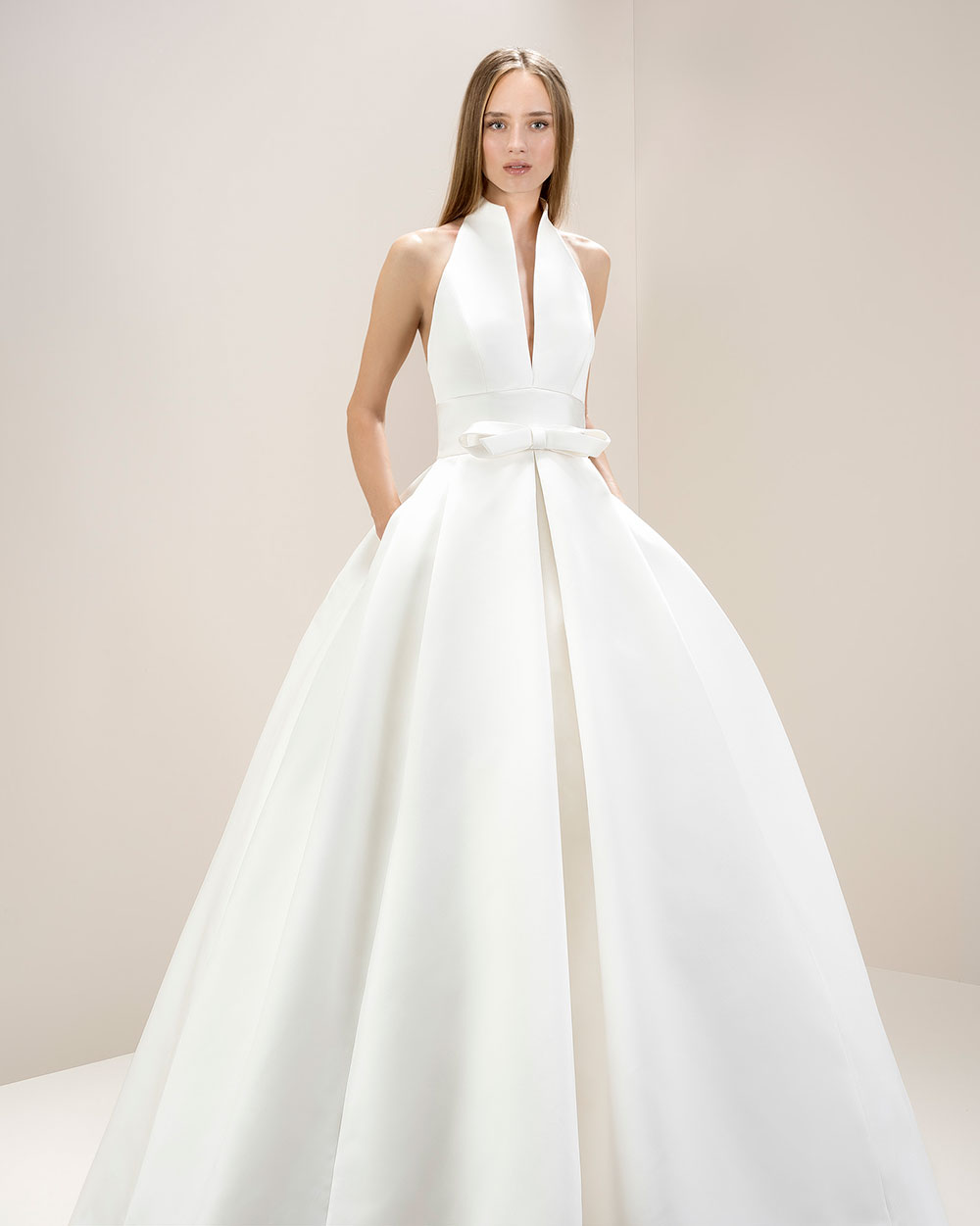 The strength of this silhouette, the fashion drawing sweep of neckline, the pockets and the powerful femininity of this dress makes it one of the stand-out styles from this collection.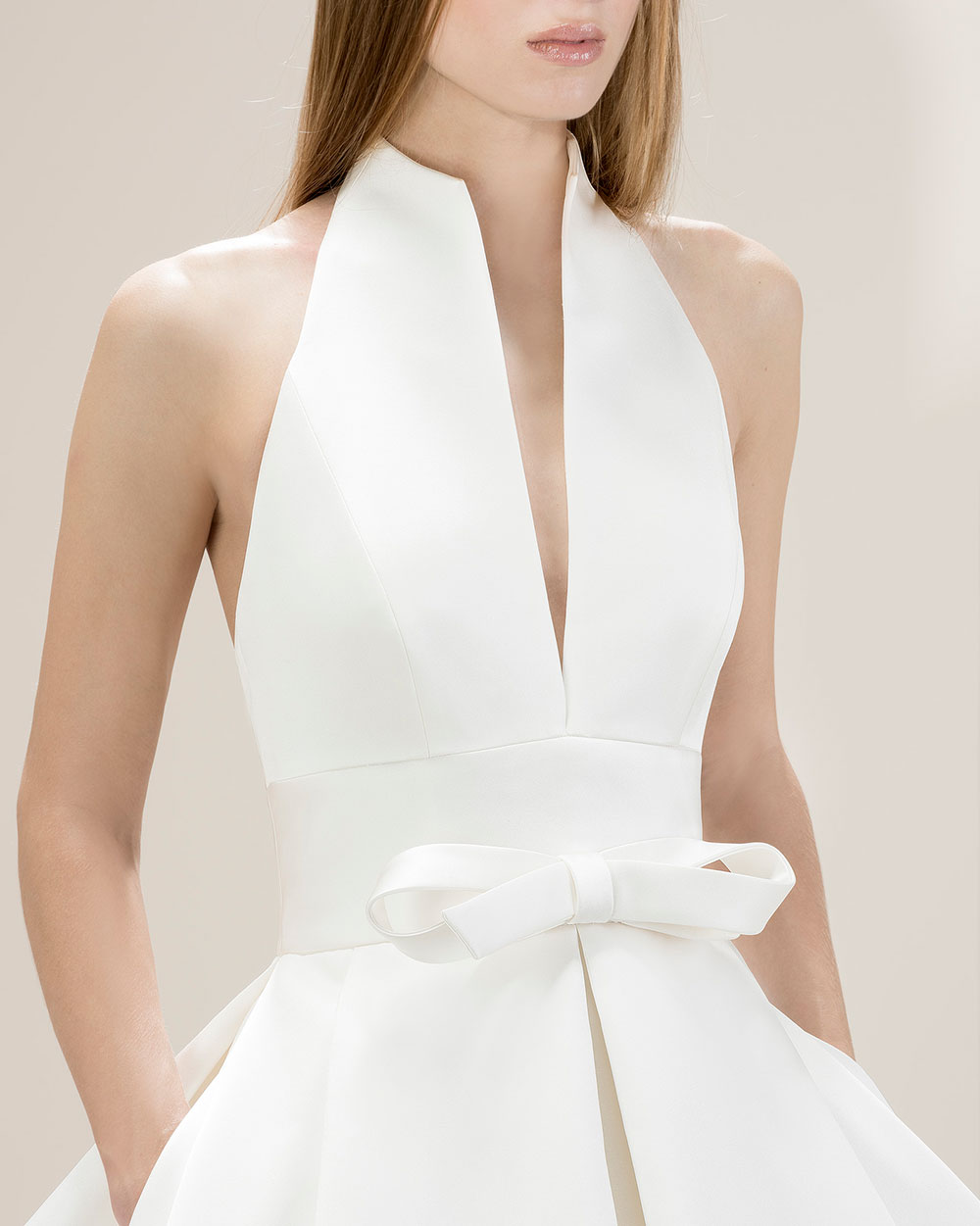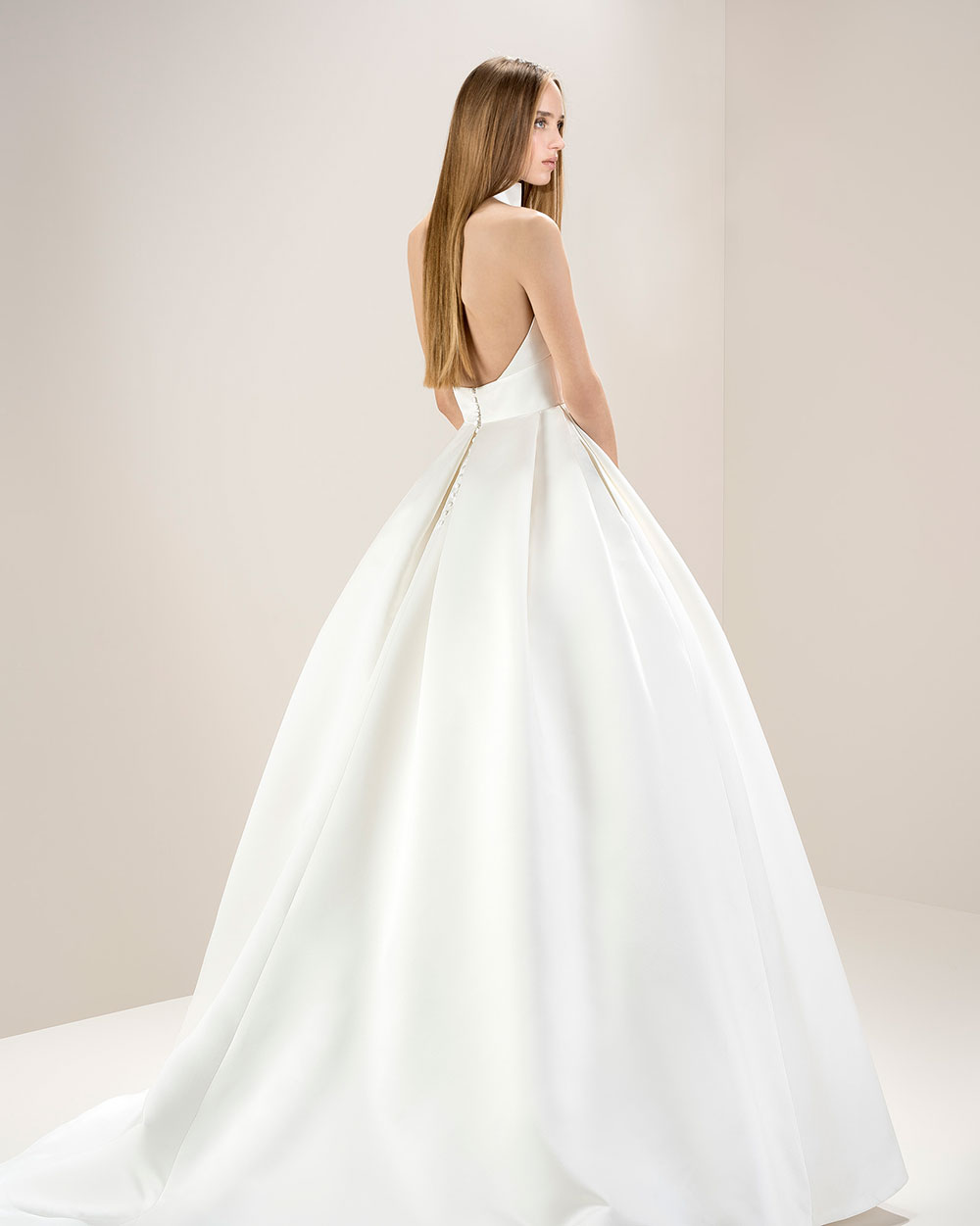 Echoing previous seasons but featuring the high waist & backless trends for 2018, this head turning dress will enthral brides looking to make a statement . Sumptuous matt satin and the neat, calligraphic bow complete the look.
First Lady Chic – 8005
Neat, sharp, boat necks and crisp fabrics were the go-to choices of Jackie Kennedy and latterly Michelle Obama. Understated, elegant dresses with ease of movement, yet smart enough for an aisle or Air Force On, can be seen influencing several dresses in the collection.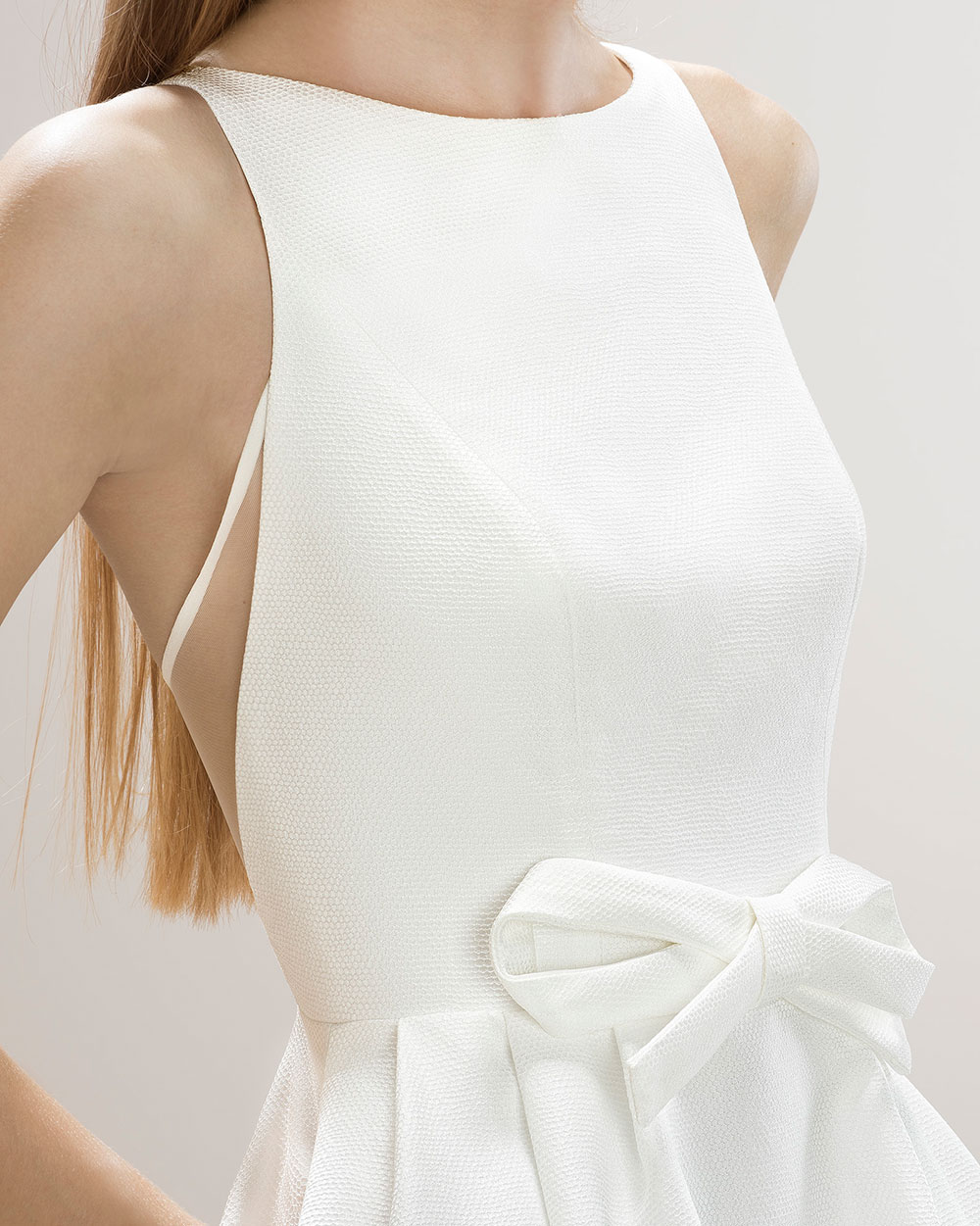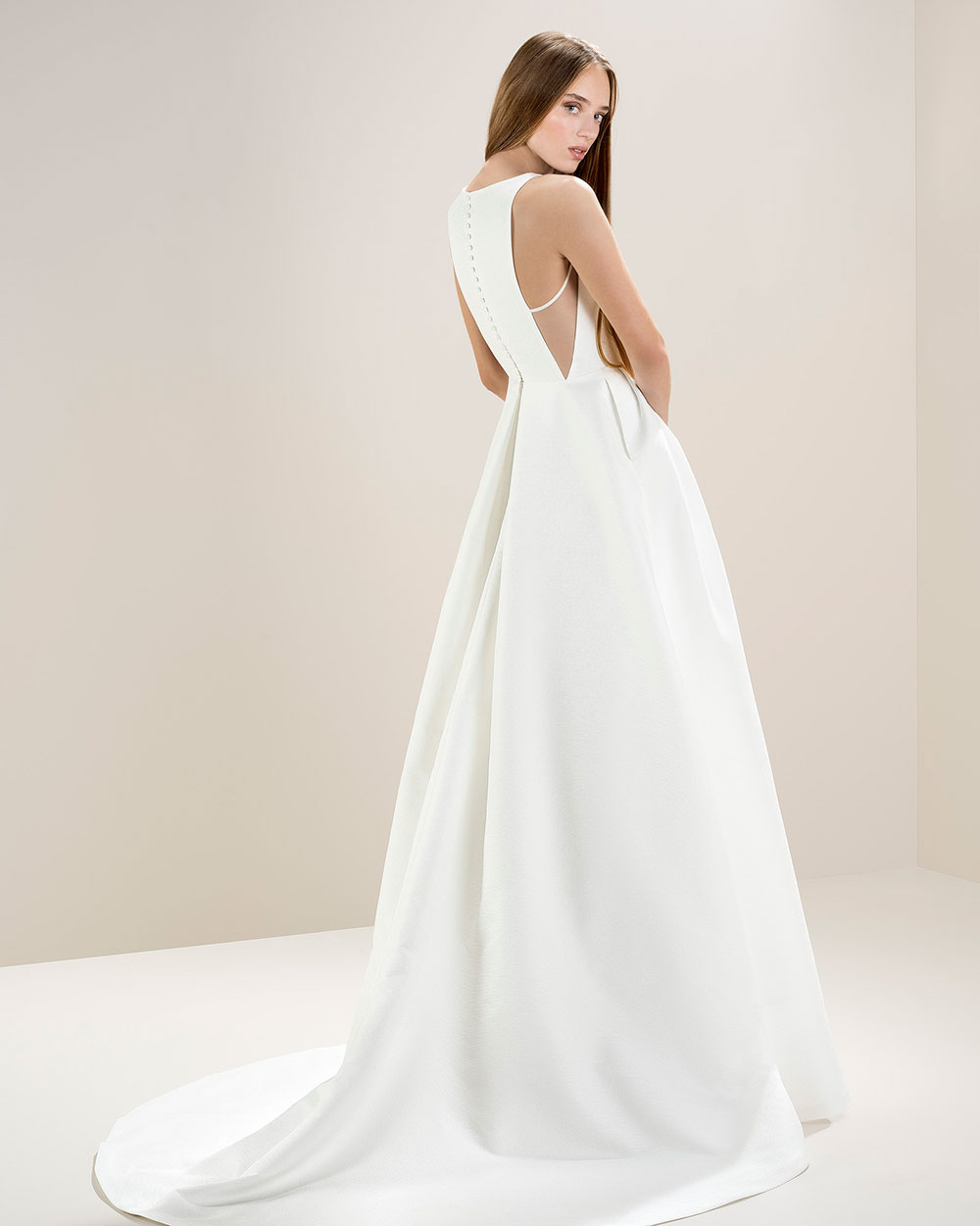 First among equals is style 8005 featuring a new fabric for 2018; antique white Cobra Taffeta. The neat tulip skirt, inverted pleats and daring sheer sides create a quietly fabulous gown.
Almost Famous – 8044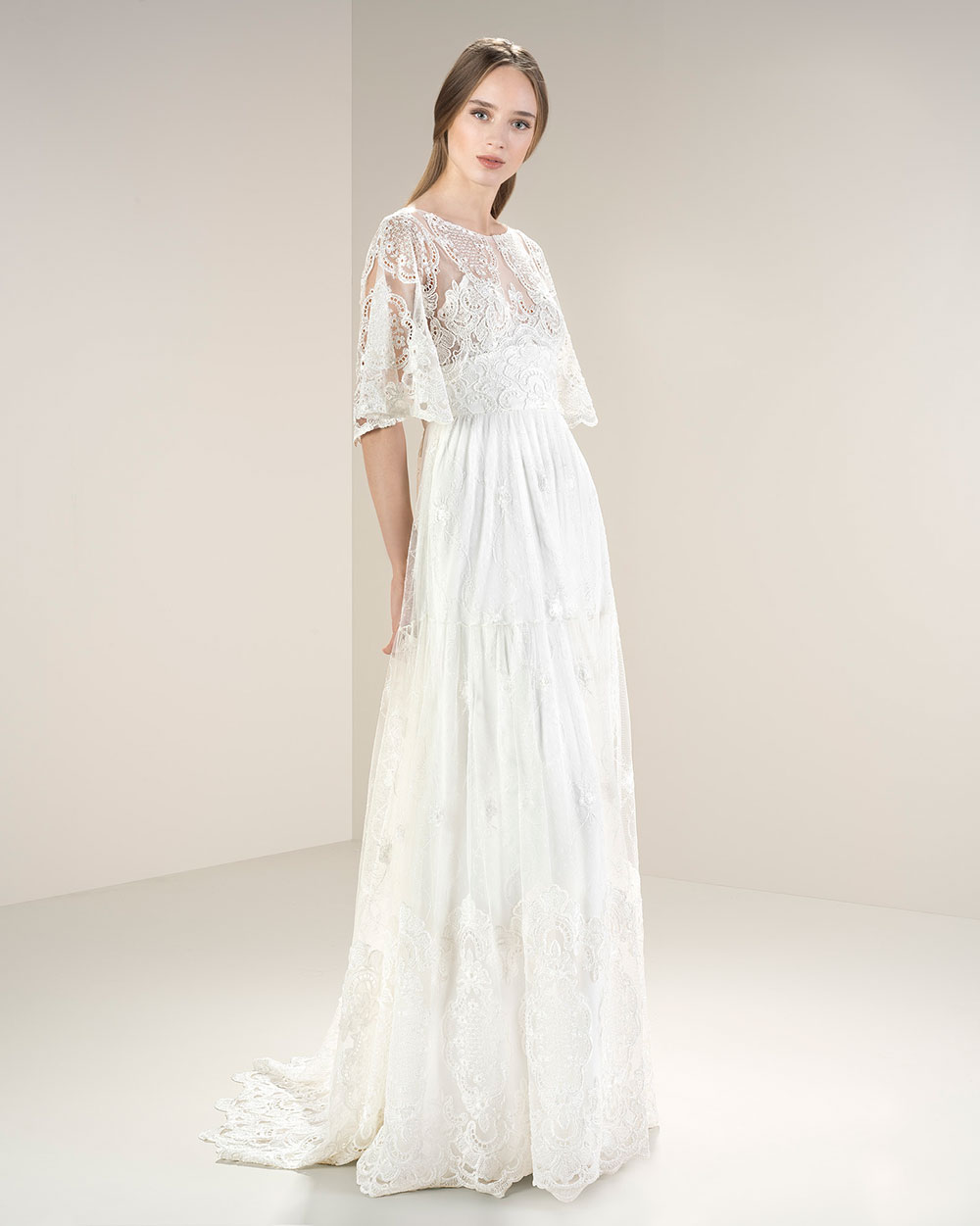 From the film of the same name to archive images of Bebe Buell, the, somewhat mythical, figure of the free-spirited "I'm with the band girl" has an enduring appeal to rock chicks everywhere. Folk inspired laces with Moorish Spanish influence pepper the Metropolis collection giving new life the laid back lace look.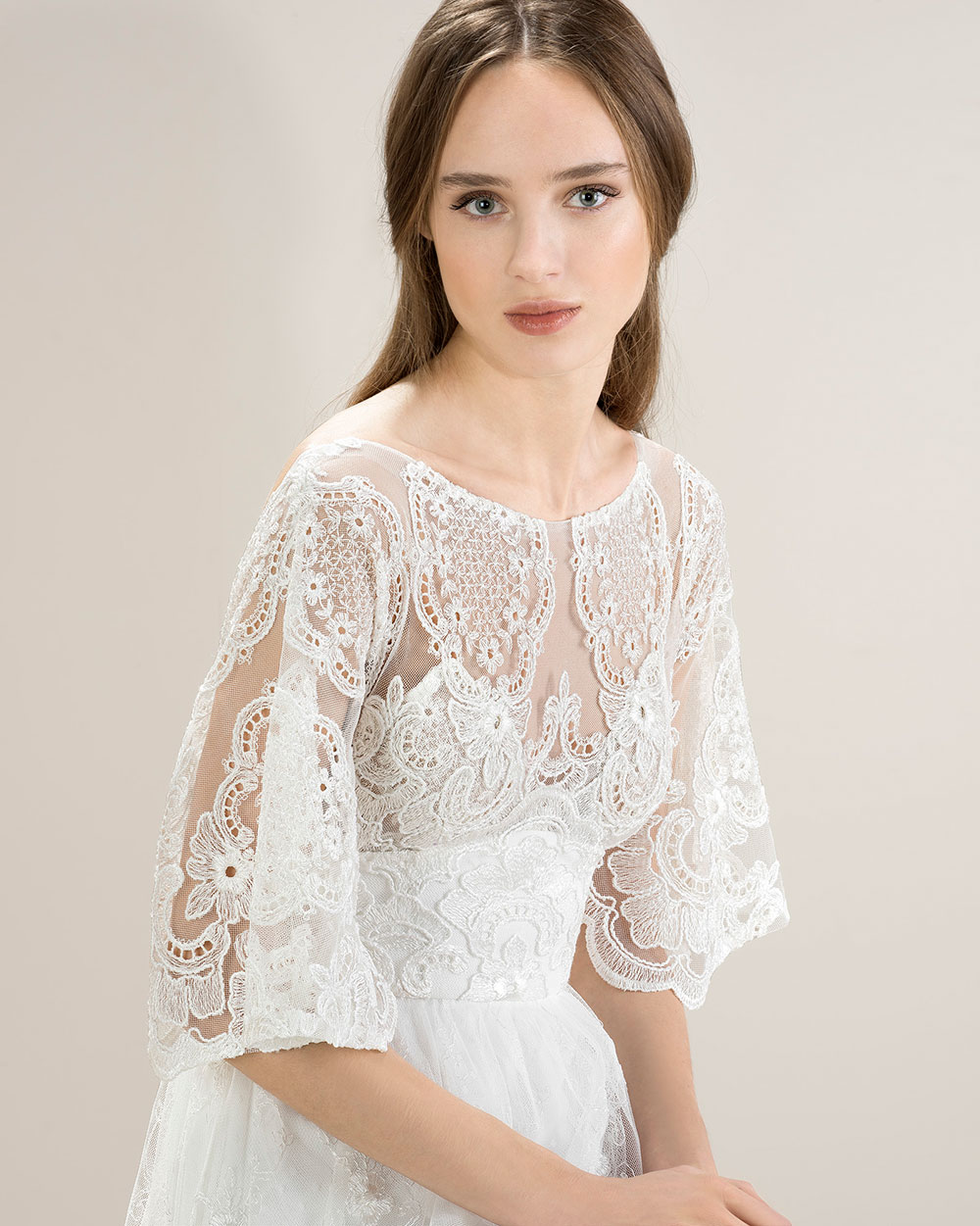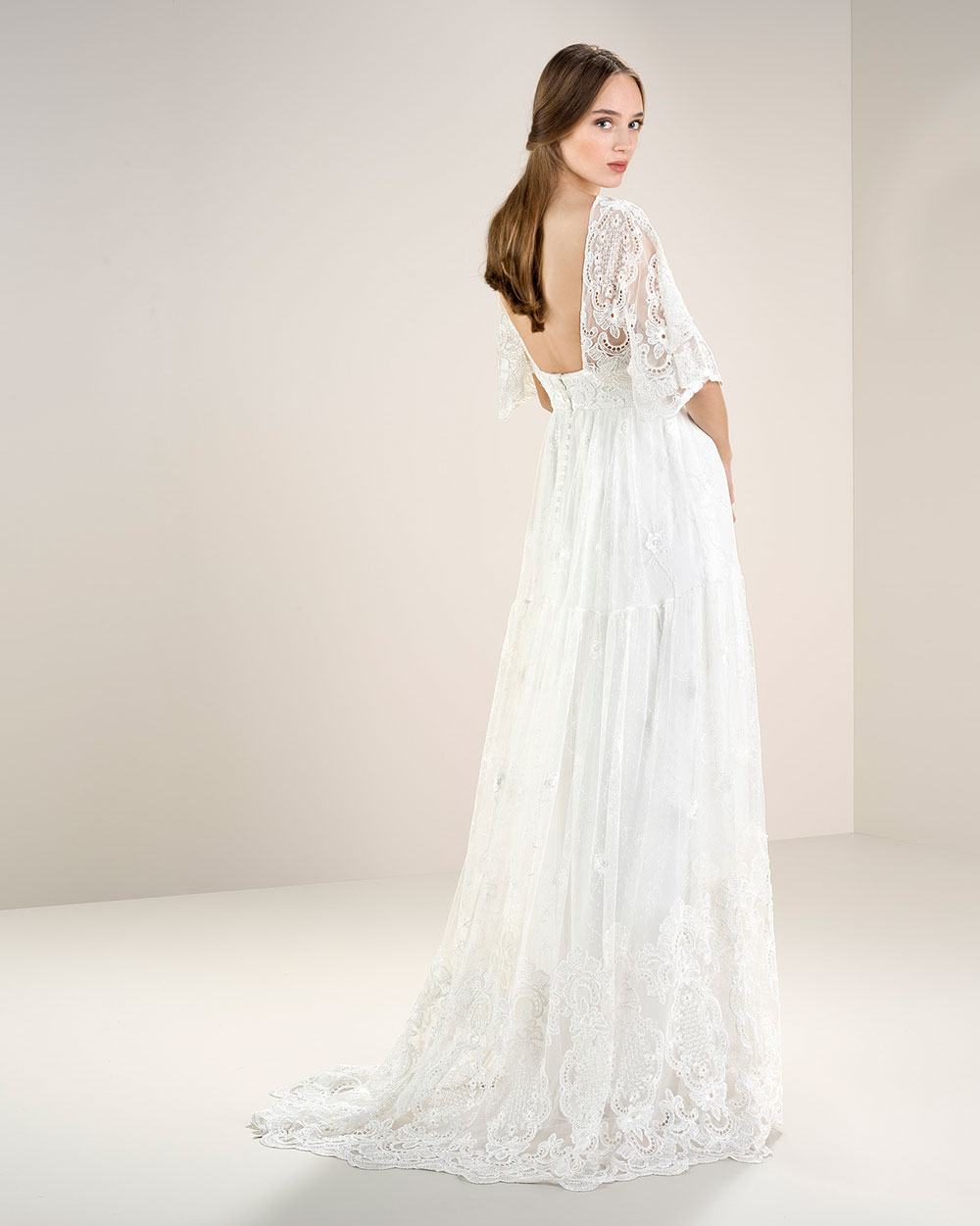 Textile junkies will adore the opulent fabrics that add couture details to relaxed lines and sand-between-the toes style. This dress is just fabric heaven, tiered with a deep bordered lace, sheer bodice and the high defined waist is perfect for a hand fasting with the lead singer.
Sports Luxe – 8000
Aertex, technical fabrics and athleisure influences sound a curious choice for bridal. Increasingly sports brands, urban influences and global musician/athlete brand sponsorship inform mainline luxury fashion.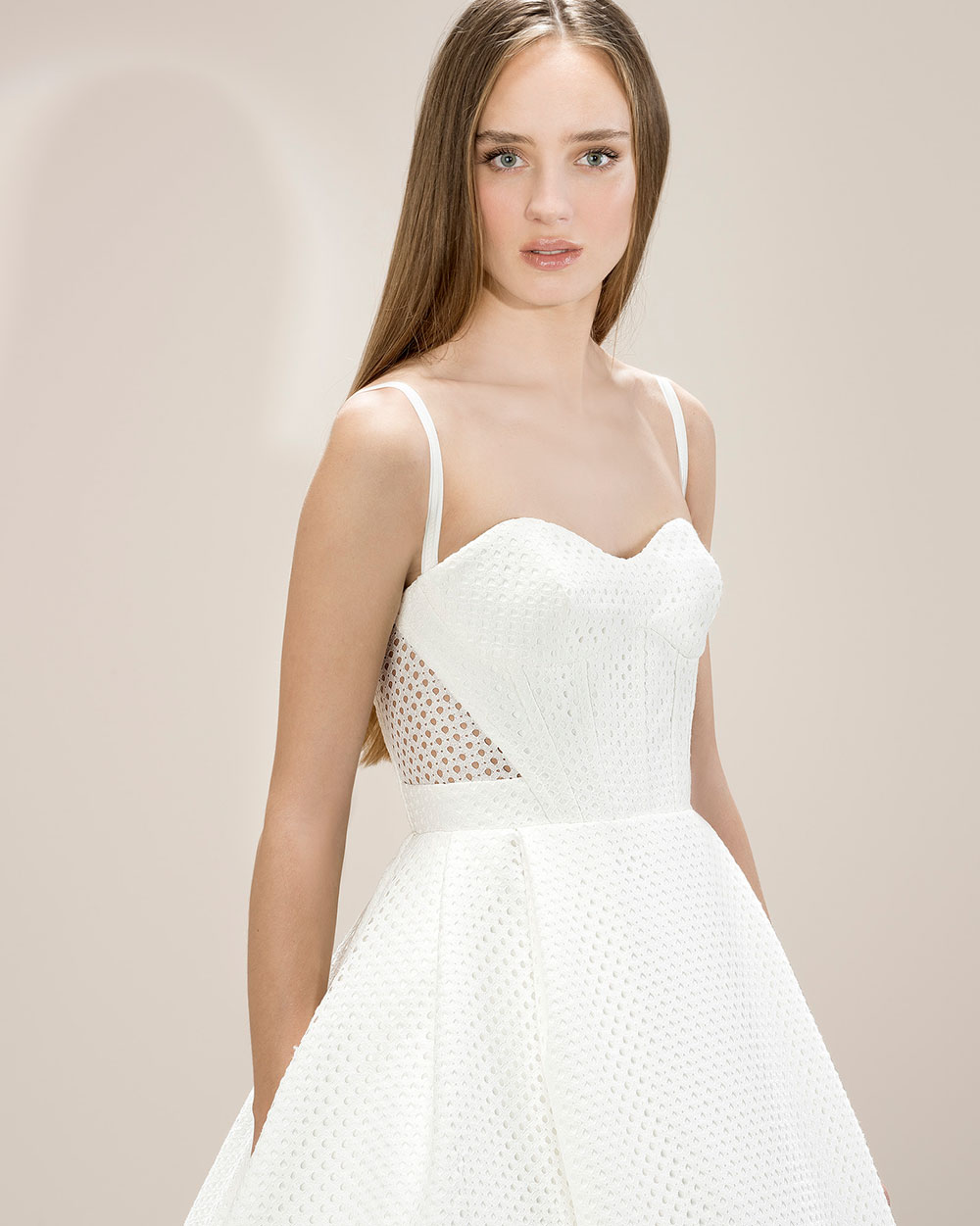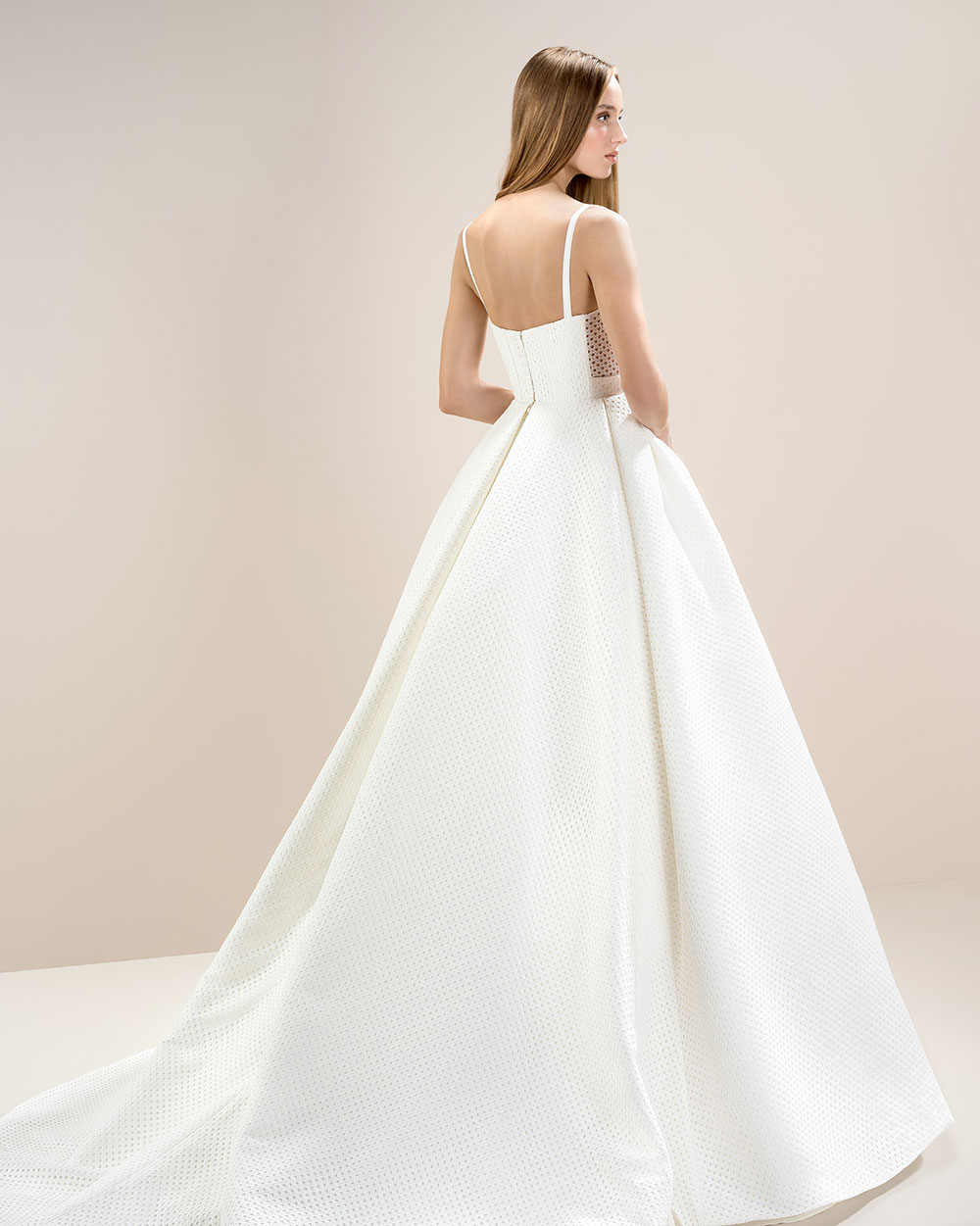 The strength of this look and the desire for today's modern bride not to feel trussed up and restricted can be seen filtering into the '18 look in the cotton piques and perforated weaves. This dress is made for a Pilates toned frame, adding curves to an athletic figure and giving a cool street style to a classic silhouette.
Wonderwall – 8026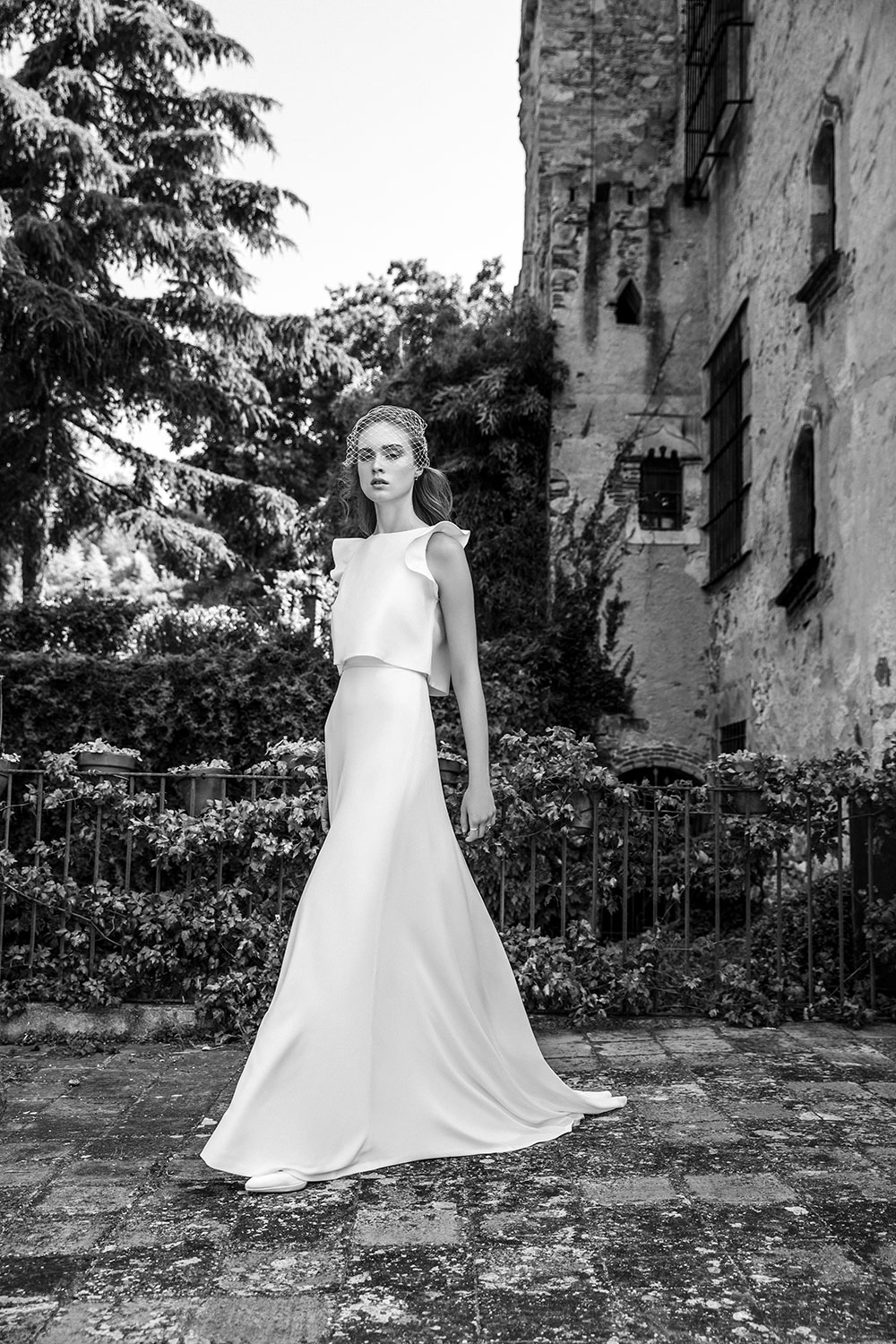 Transformable looks, freedom of movement and comfort are curiously untraditional requests from brides to be. These priorities are starting to eclipse the classic tiny corseted waist or the internet driven trend for sheer plunge styles.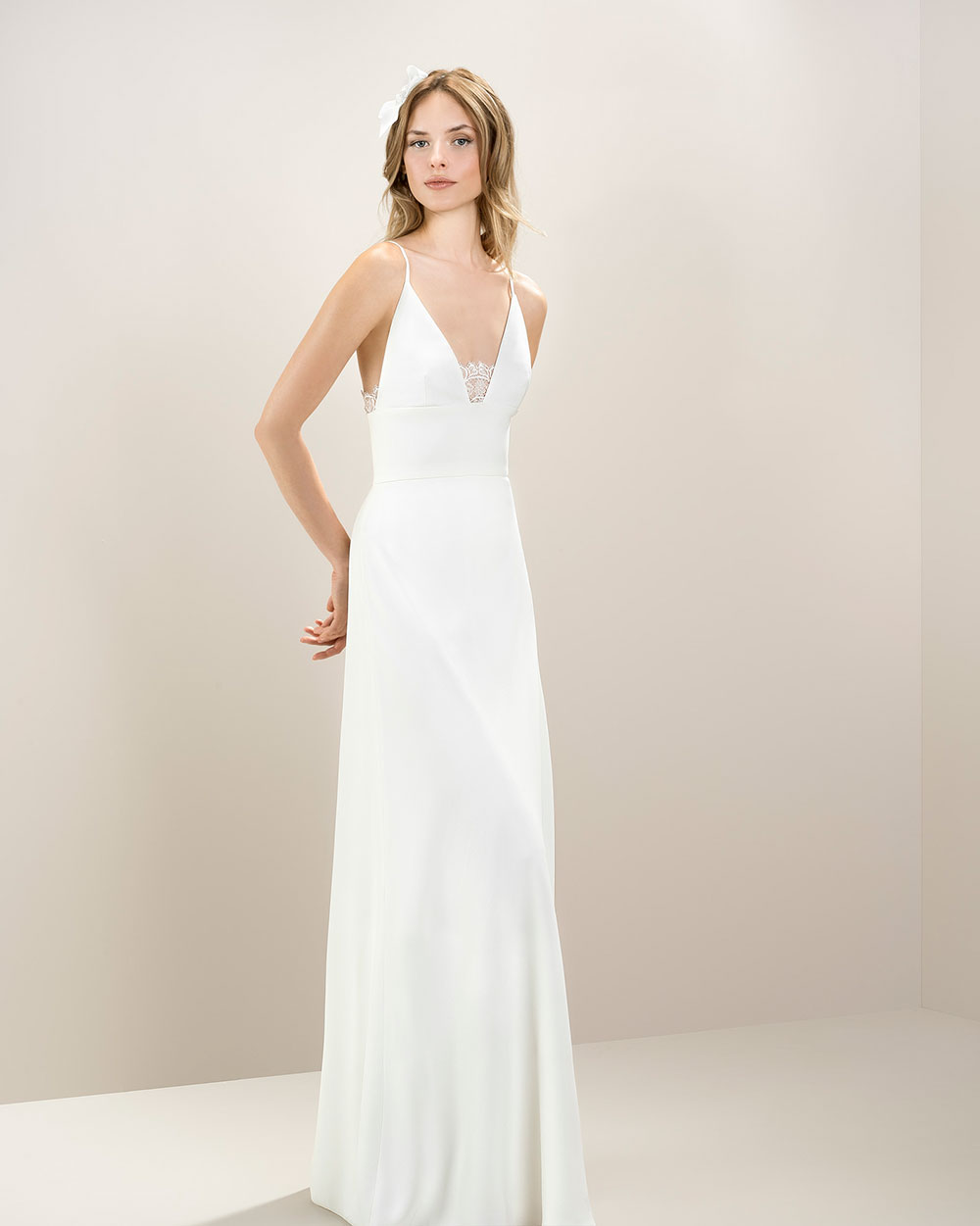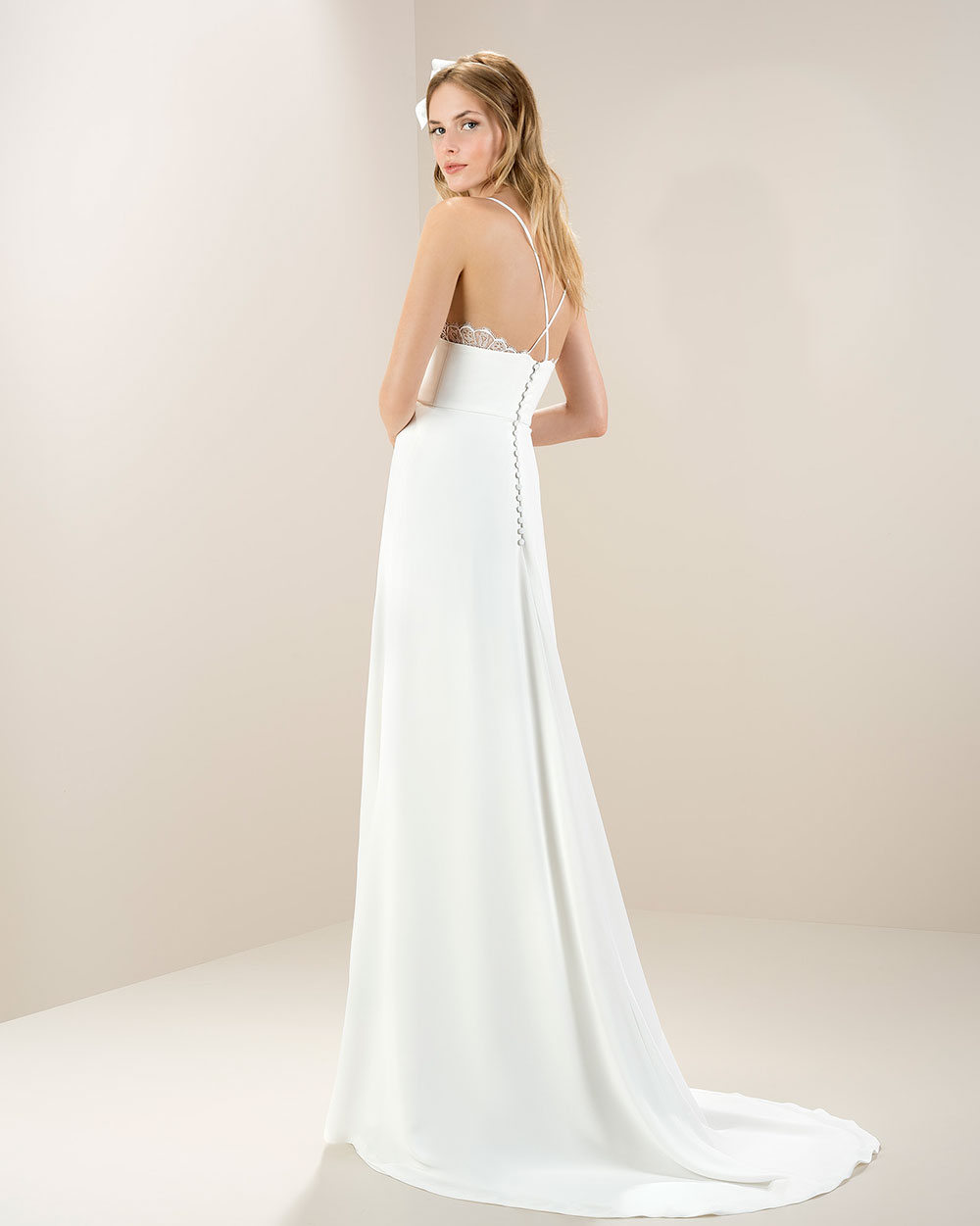 This dress has 90s spaghetti straps to channel your inner Kate Moss, high panelling still defines the waist and inserts of lace add lingerie softness. For modesty, a casual 90s crop top with cute and coquettish ruffle sleeves adds coverage for a ceremony. Lose the top for dancing to Britpop till dawn. Just add a choker and be mad for it.
Emma