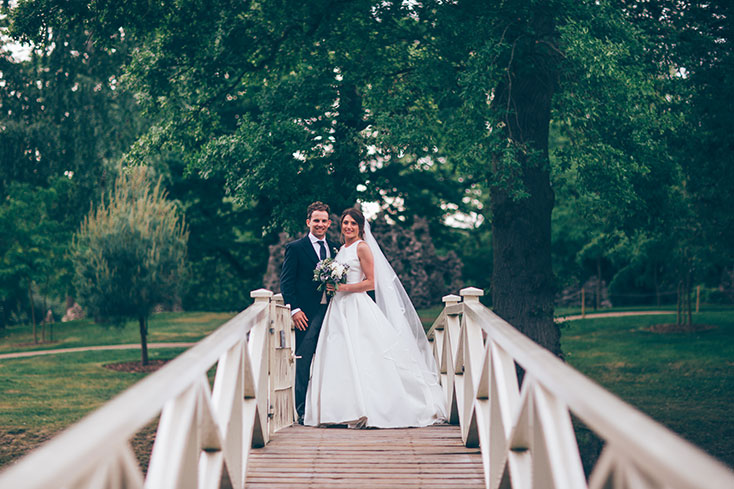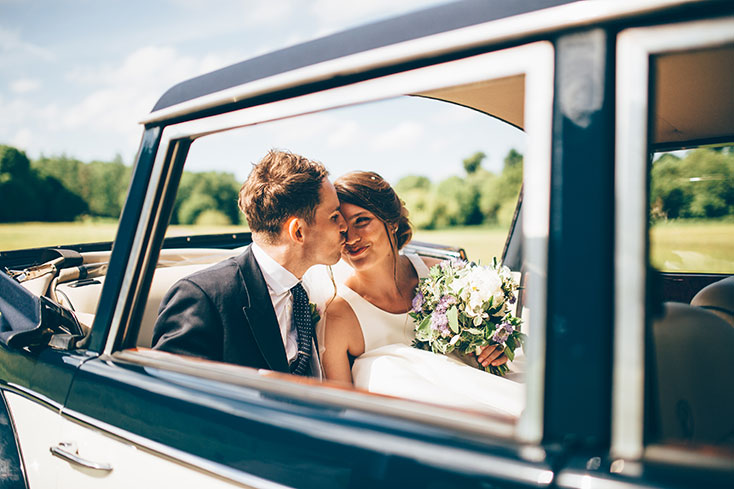 We're so pleased to share a wonderfully relaxed stylish Surrey wedding with you today, featuring our beautiful bride Danielle wearing Jesus Peiro to marry her husband Alex. The wedding took place in May this year at Our Lady Queen of Peace church in Richmond followed by a reception at The Conservatory and Painshill Park in Cobham, and was packed with meaningful personal touches and beautiful styling.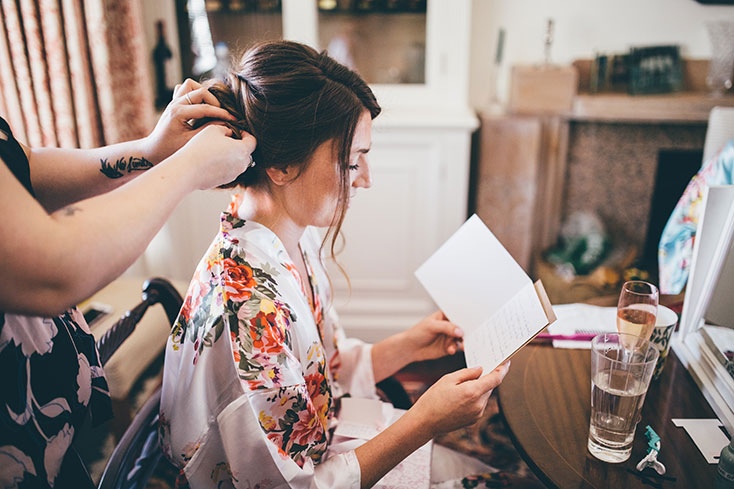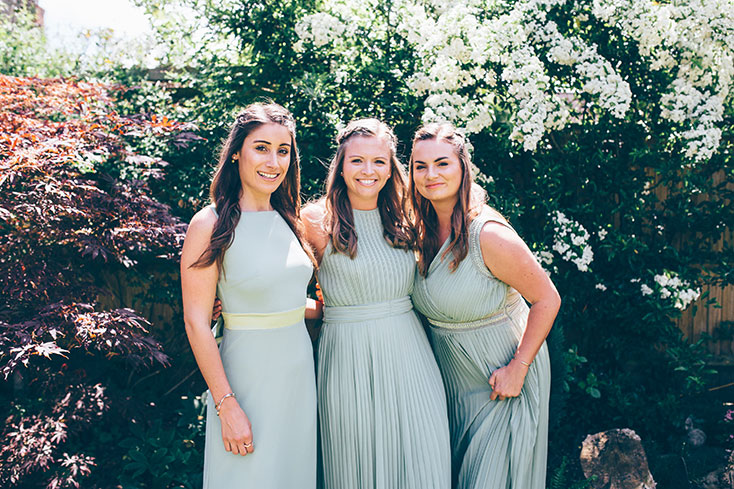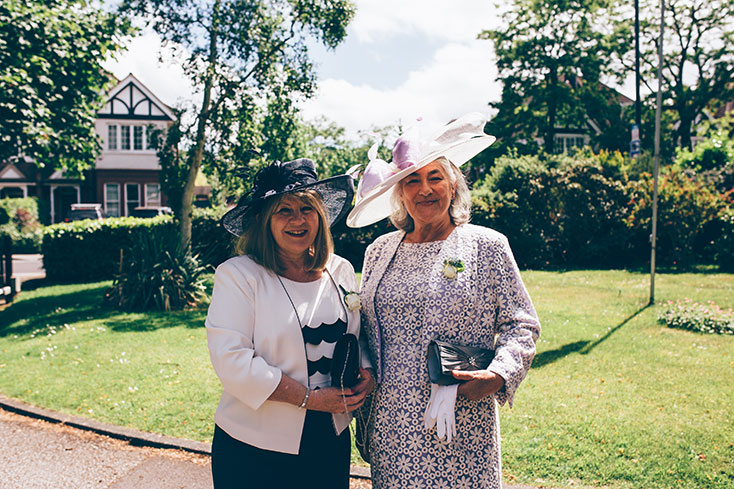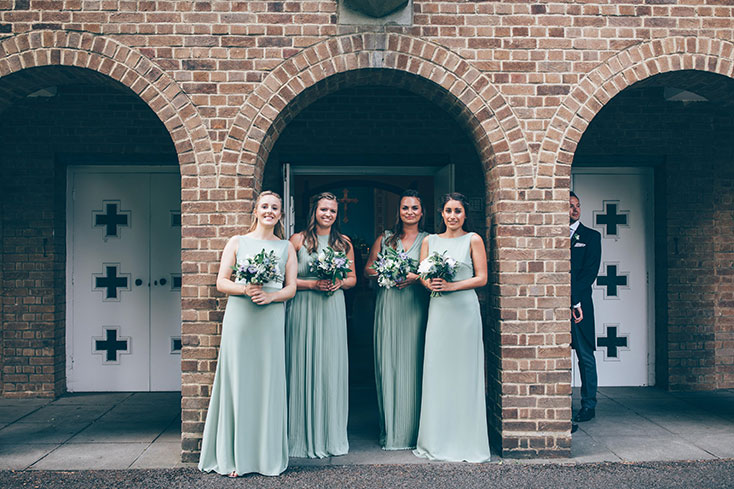 The Dress
Jesus Peiro 7056 is a beautiful two-piece garment comprising of a wide strapped boat necked bodice, paired with a full pleated skirt with pockets. The bodice is finished with a big beautiful bow.
Danielle tells us more;
"I fell in love with Jesus Peiro from the minute I saw one dress in a magazine. I knew the hunt was on and that I would end up with one of her dresses.
In the end I chose a secret dress (top & skirt) Style 7056. It was important to me that I felt comfortable in which ever dress I chose and that the back was beautiful. This was the ideal style for me, it was the perfect mix of elegance and fun. I had so many compliments throughout the day, I was shocked and felt very special. I am only sad that I will not be able to wear it again!"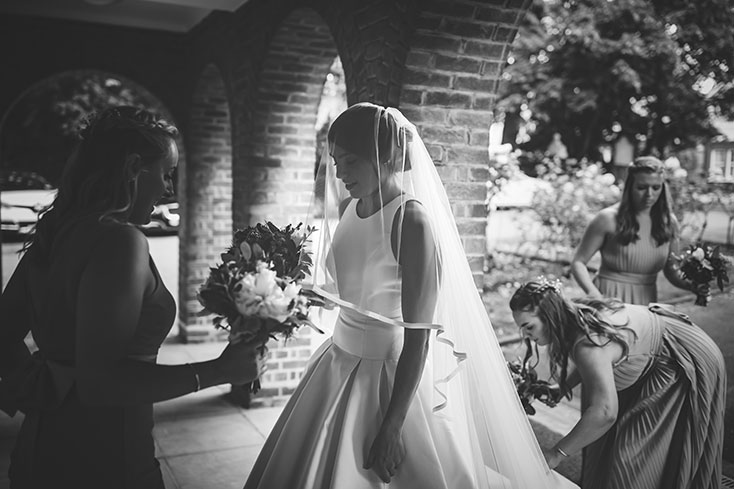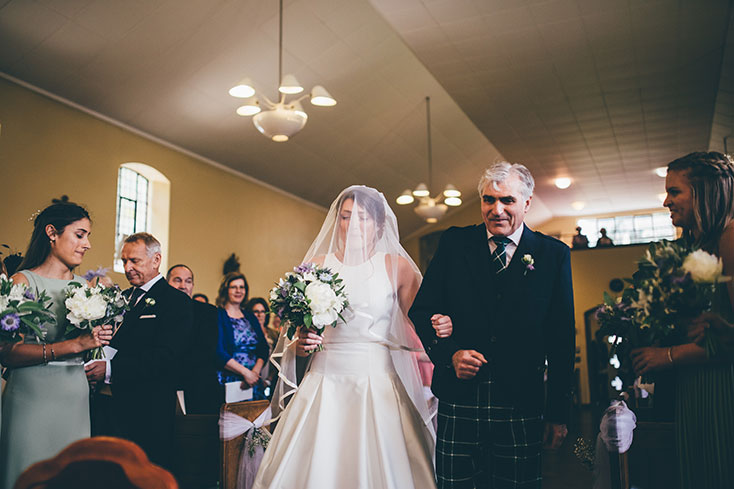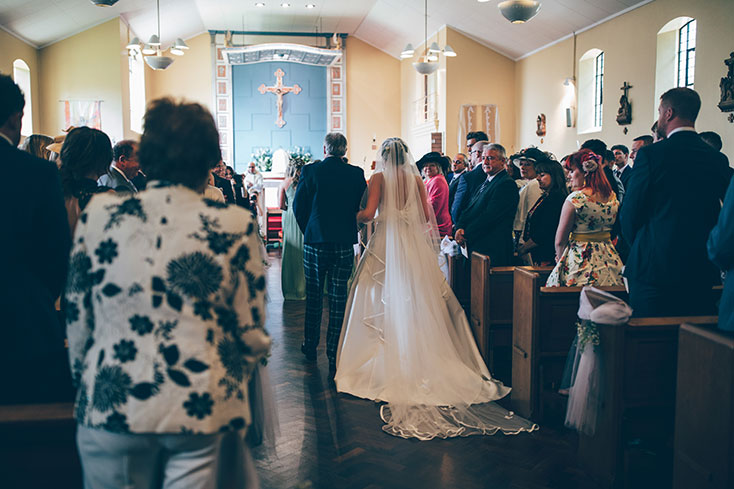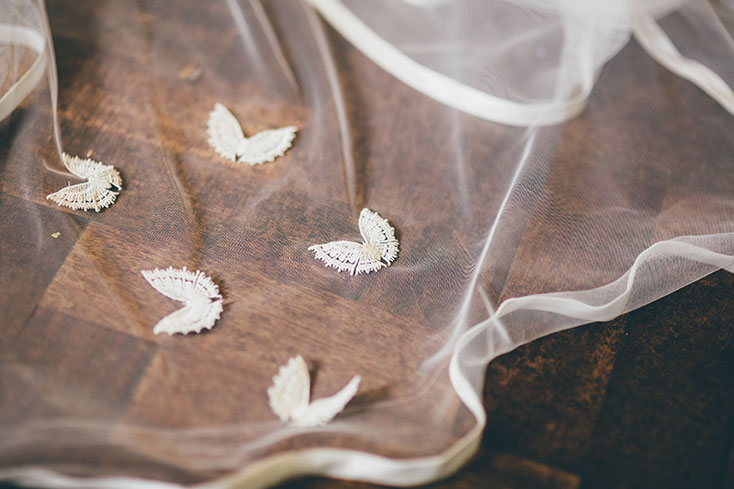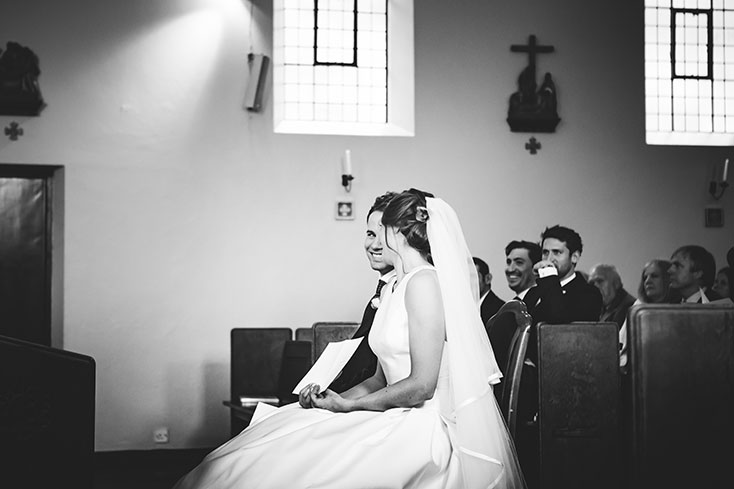 "I usually went to all my fittings with my mum, now mother in law Glynis and one of my bridesmaids. On this occasion as the dress was called in for me I was only with my mum. After deliberating between this style and another, deciding I couldn't have both, we knew that this was the one!
I then wanted to keep it a secret from the rest of the bridal party, I knew I had found something special and wanted it to be a surprise.
Miss Bush was a wonderful experience, I secretly wish I could have an overnight stay now just to try all of the dresses on! The selection is by far the best we had seen anywhere. Its clear that the buyers are passionate about what they do, there is a dress for each individual no matter what your height, size or style might be.
Finding Jesus Peiro at Miss Bush was great, then the challenge came in trying to narrow down which ones to try on, which was hard but I loved each one for different reasons!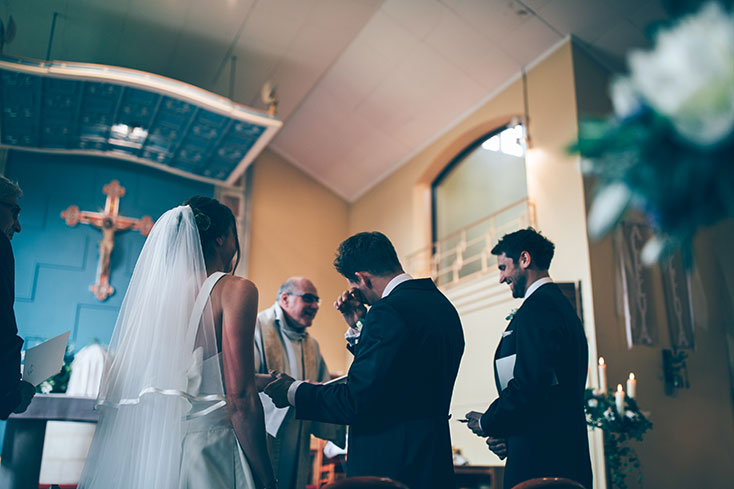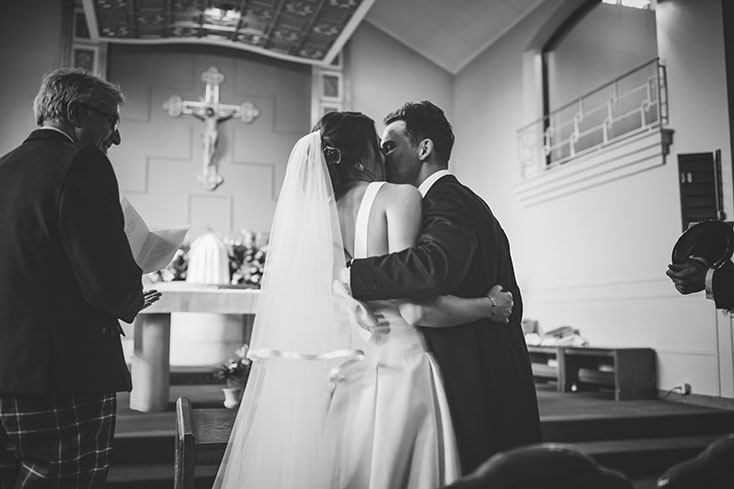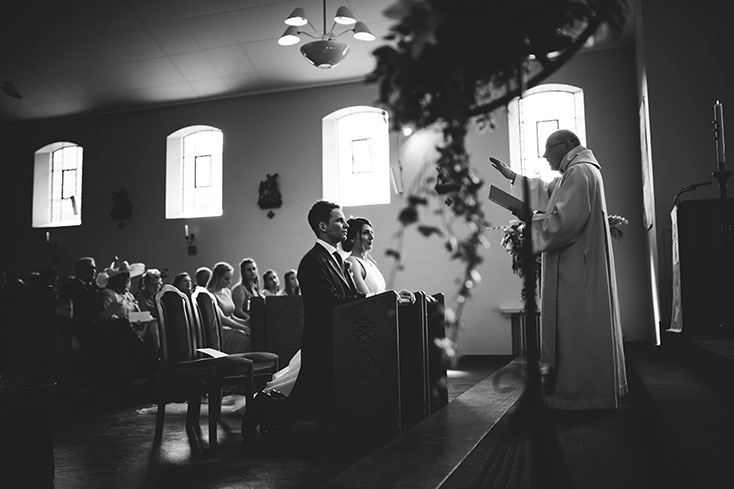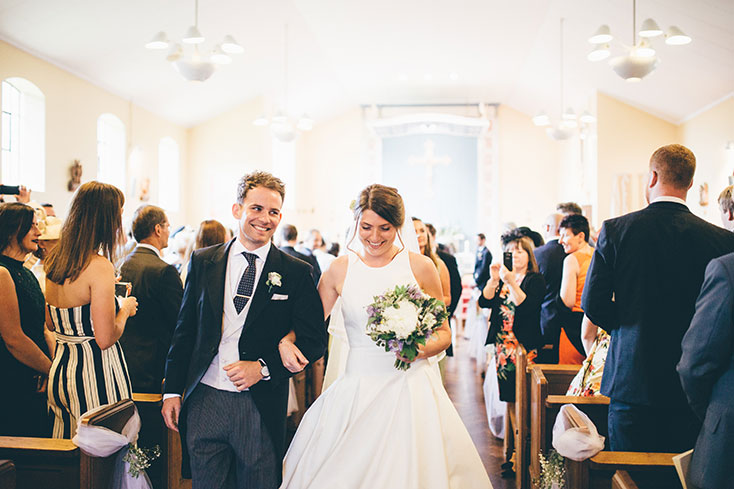 "I did not want too many accessories. It was important that I looked and felt like me.
I chose a simple Marquise cut crawler earring and Alex gave me a beautiful modern silver diamond and moonstone bangle. For my hair I chose green Christmas roses and tea roses from my parents garden.
My mum kindly hand appliqued lace butterflies to my veil which made it very special and will be treasured for years to come. This helped to soften the look."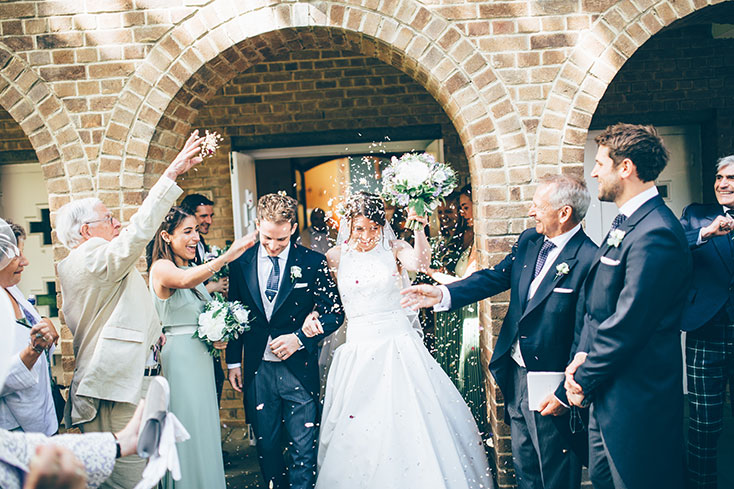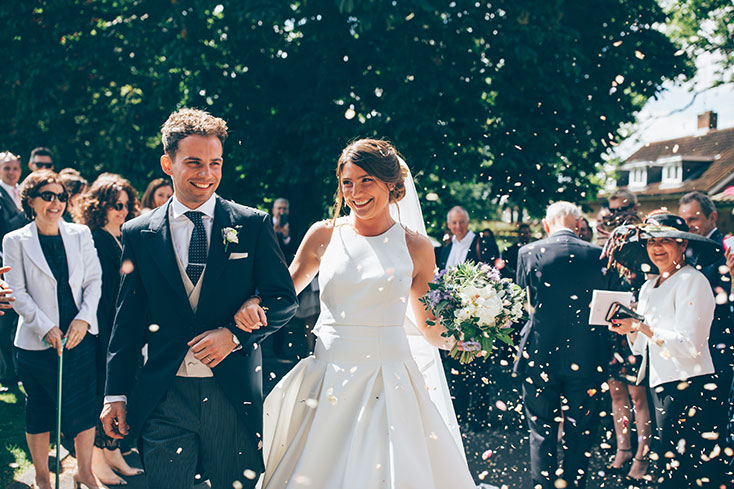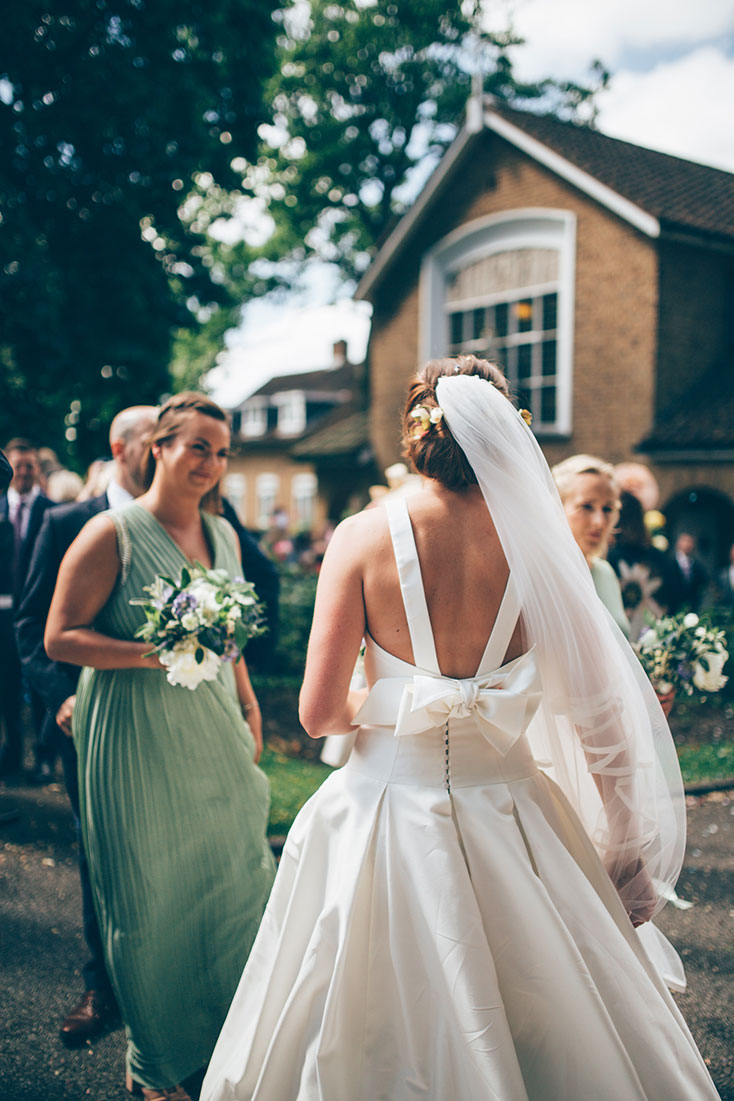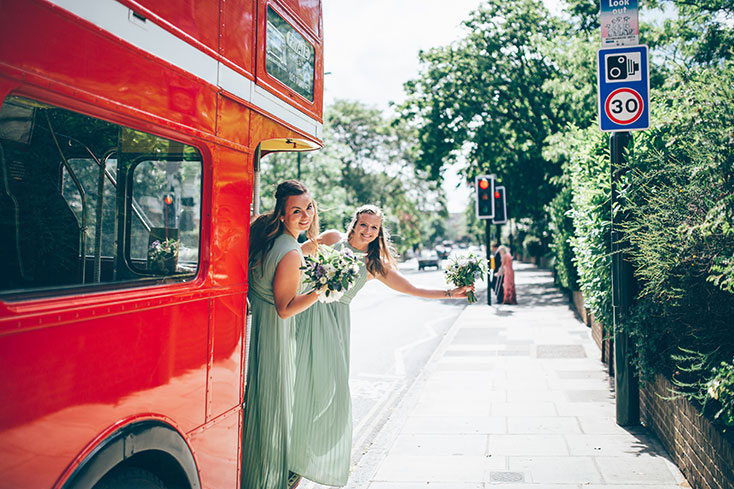 About the Day
Danielle tells us all about the inspiration behind their relaxed, stylish wedding day;
"The colour theme for our bridal party and day was set by the flowers. We had a wide variety of greenery mixed with clean whites, hints of lavender and pops of cobalt blue. We didn't set a dress code as we wanted people to come as themselves in whatever they felt like wearing, although the groomsmen were all in morning suits.
We arranged all of the flowers and decor for the day ourselves. Whilst this was a lot to take on it made the day feel all the more personal and special.The whole family, bridesmaids and friends got involved including my good friend Jess who runs her own floristry company Tiger by the Tail. We arranged a Routemaster bus, with on-board bubbles, to take guests from the church to the reception, which was a great way for people to meet and start the celebrations. It was important that everyone had a relaxing day with lots of fun and laughter. This was helped along by a magician, an amazing band, a few too many Aperol Spritz's and great food!"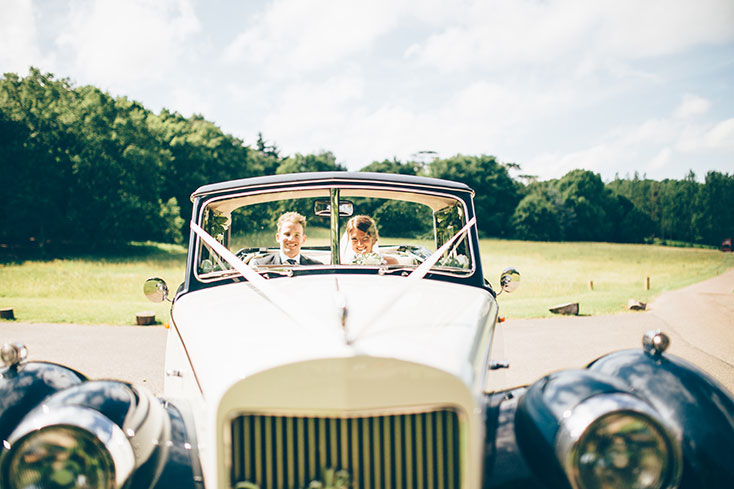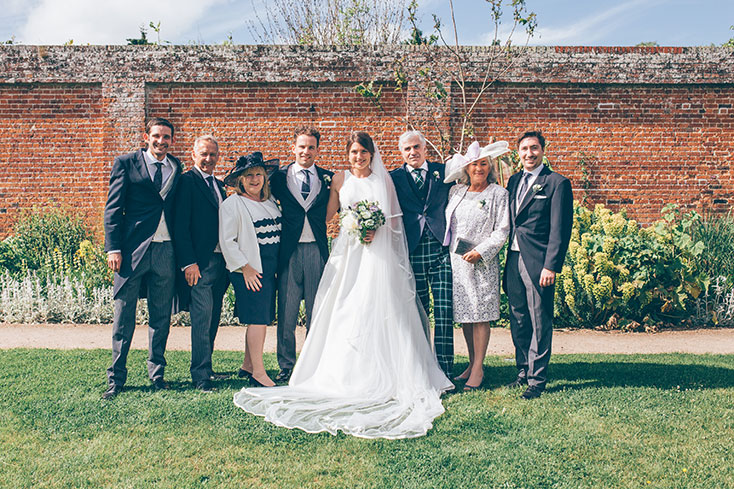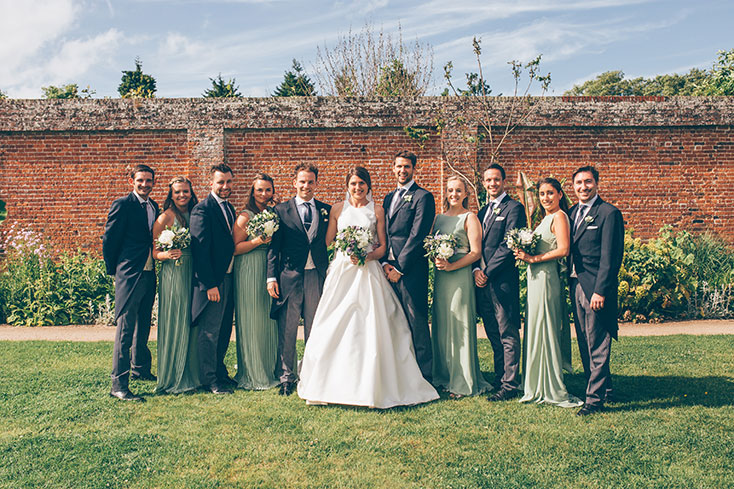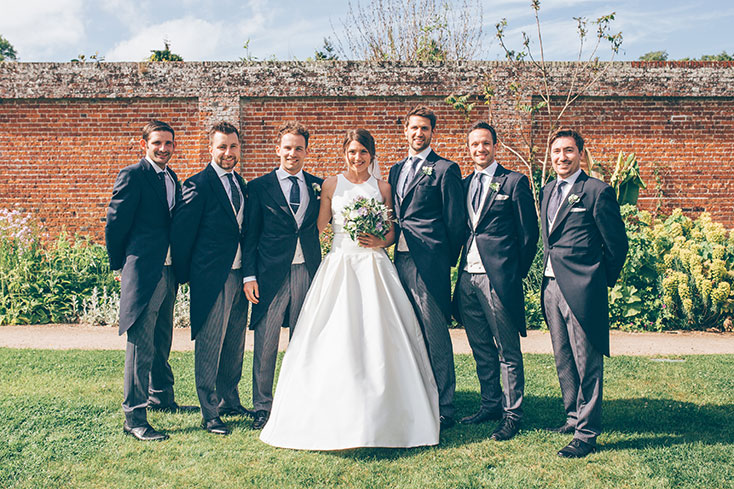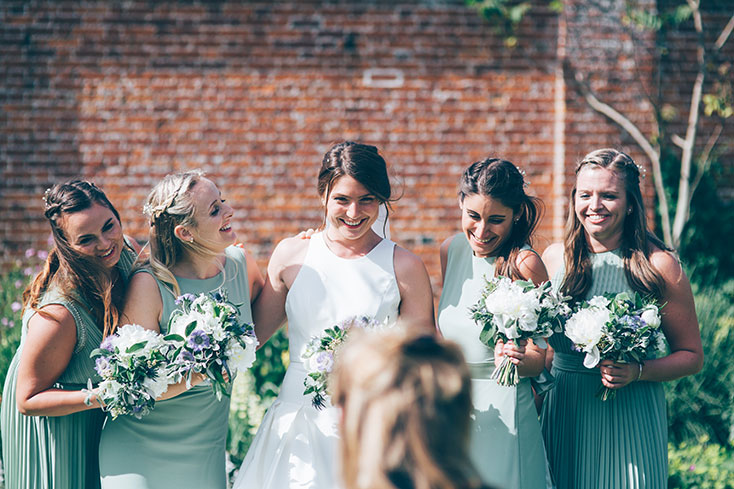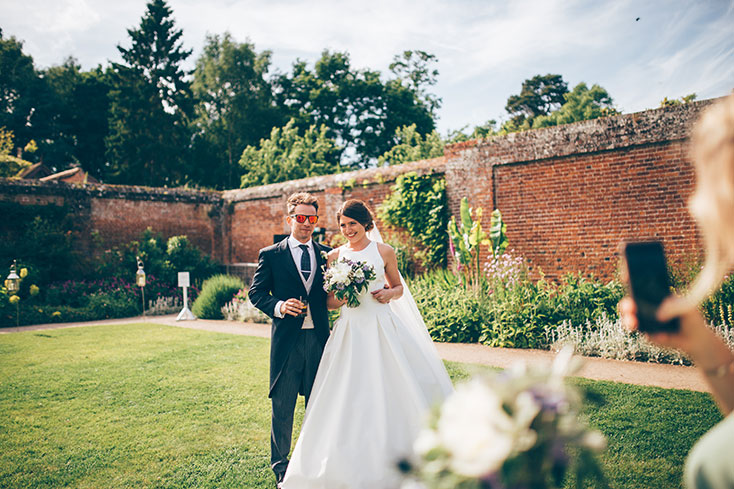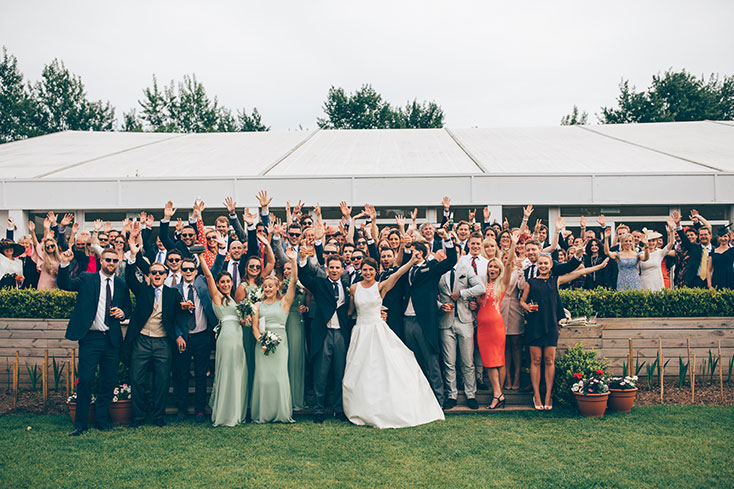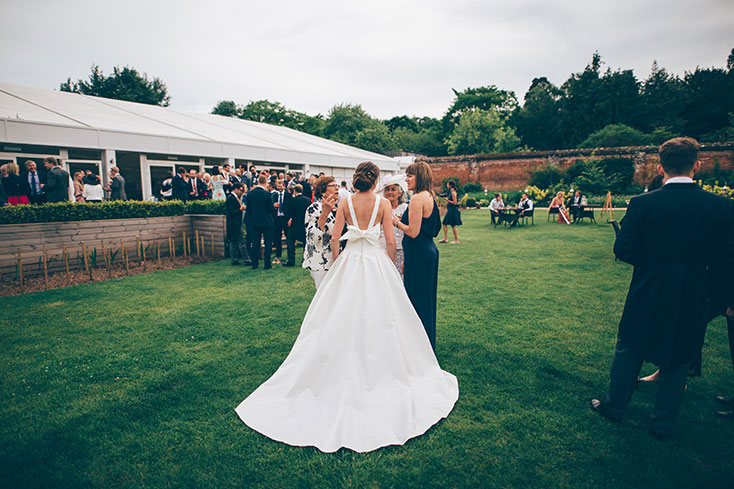 "I loved so many parts of the day for different reasons!
The ceremony was very special to me as this was the start to the day. I knew that as I arrived at the church everything had been done to the best of our abilities and it was time to start the celebration!
As my maid of honour Annie covered me with my veil, my dad took my arm and the doors opened, I saw Alex, my family and friends beaming faces of joy. This was a very special overwhelming feeling.
Our First hymn was Jerusalem which is a favourite amongst our family and friends, we did not need to worry about people singing, I think even the choir were impressed with the sound! Turning around during the hymn and seeing mine and Alex's parents so happy was wonderful. We knew everything had come together and how happy they were for us all."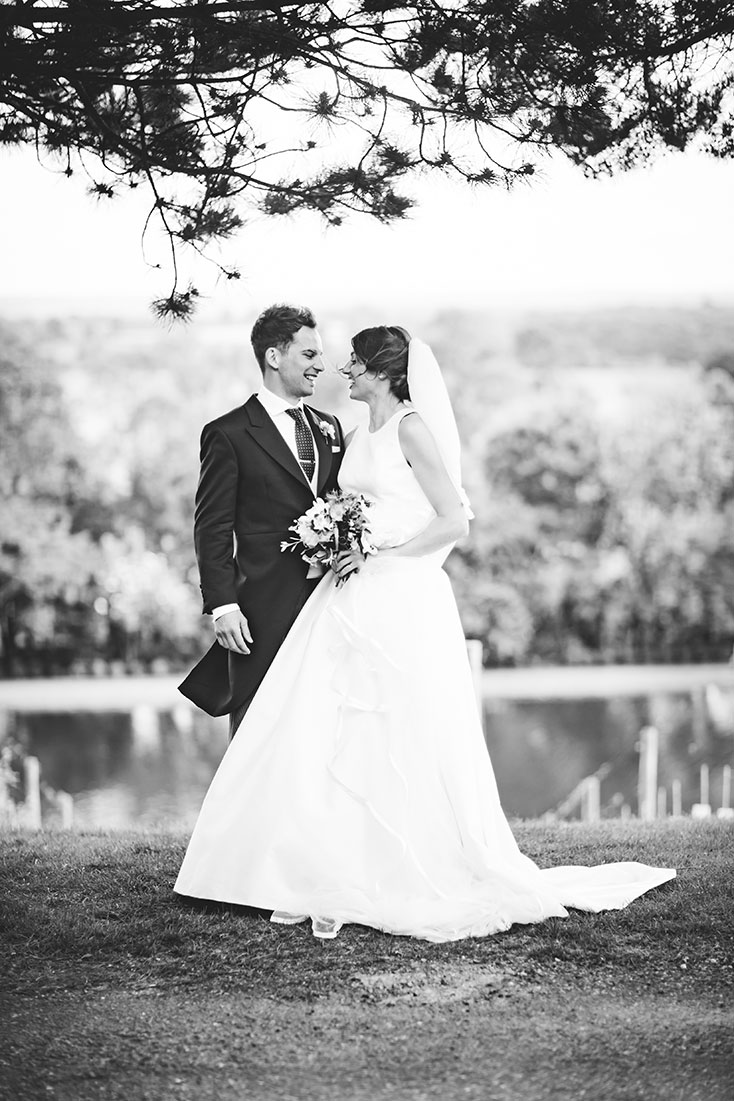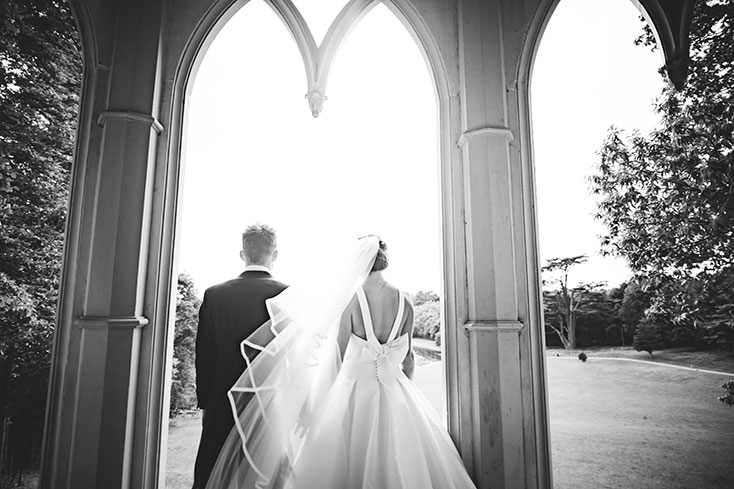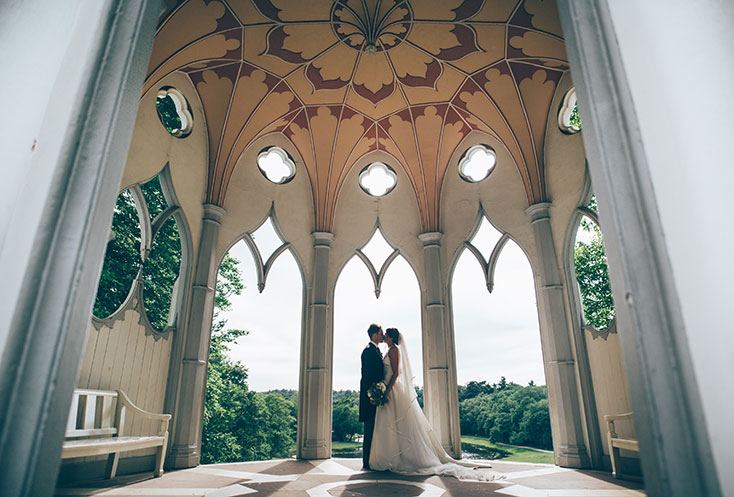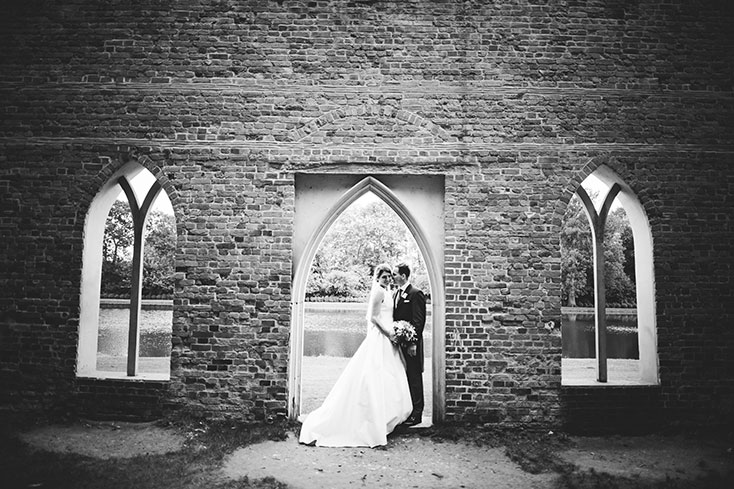 Final Words
Some words of wedding planning advice from our bride, Danielle;
"It's important to feel and look like you, your partner chose you for the way you are. Be comfortable and do anything you can to make you feel special on the day, its the best day of your life and you should feel a million dollars! The rest will all come together, don't spend the day worrying!"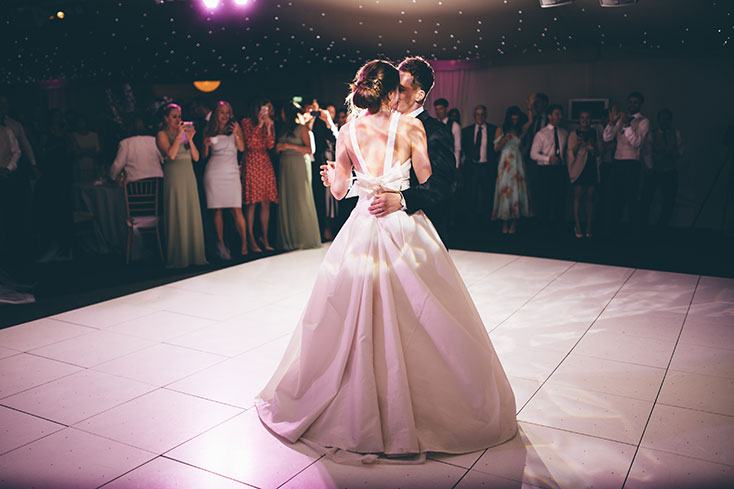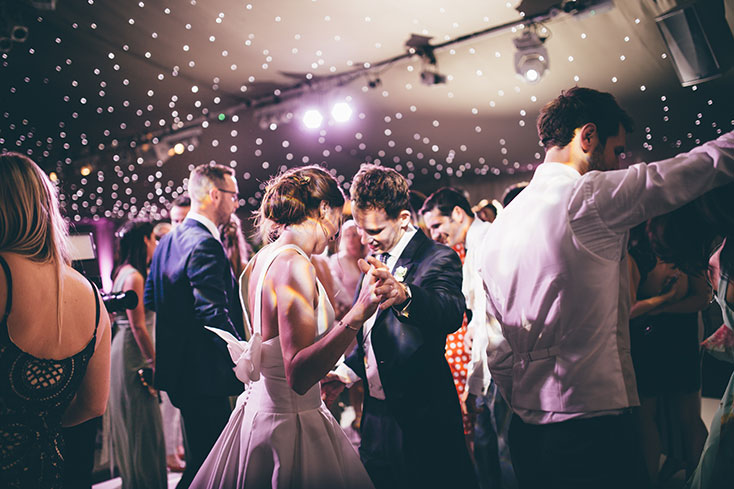 Suppliers
Photographer – Eleanor Joy
Band – Blue Juice
Caterers – Greens Catering
Flower Supplier – Zest Flowers London
Flower Bouquets and pins – Flowers by Eve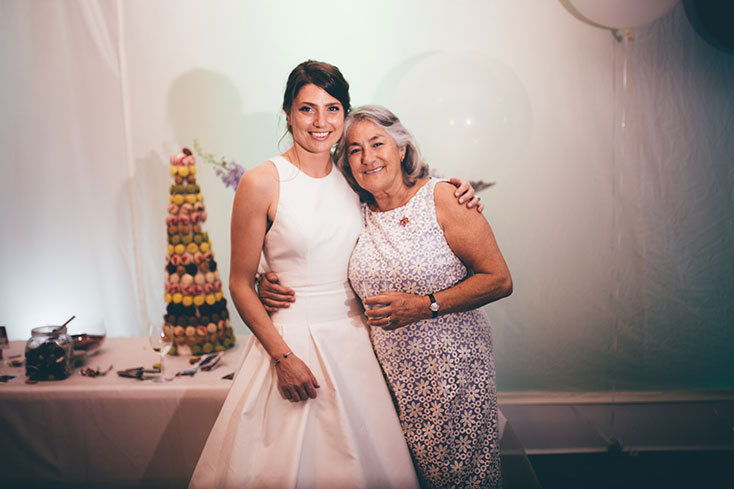 Thank you so much to Danielle for taking the time to tell us all about their day and for sharing their beautiful images with us!
Leah x