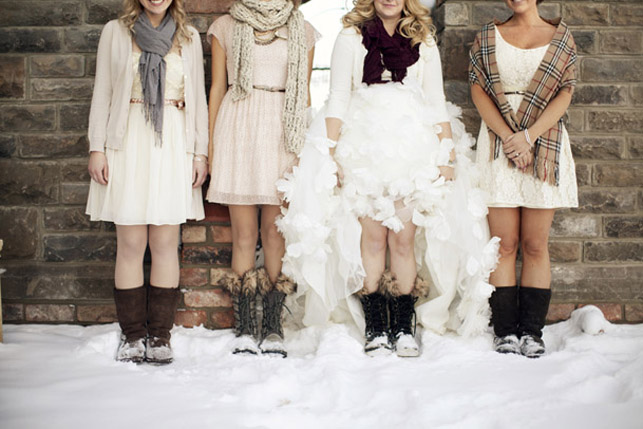 With winter well under way, it's time for some gorgeous winter weddings! One of the best things about winter is all of the flexibility that comes with bridesmaid dressing – there is so much more scope to add interesting accessories and creating really unique looks for your lovely maids.
Here are some of our favourite ways to keep warm during the colder months…
The traditional shawl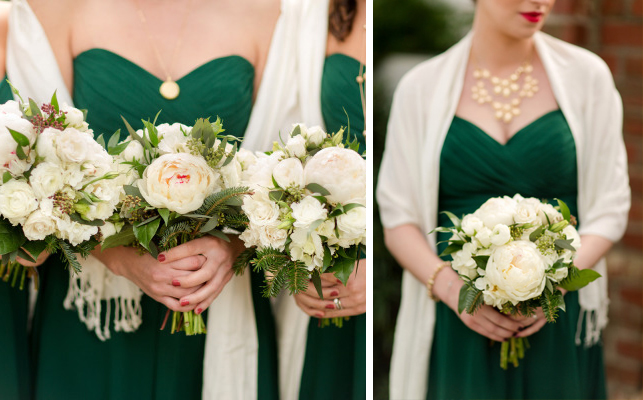 This classic and timeless look goes perfectly with a strapless dress to keep those upper arms and shoulders warm without looking too bulky or cumbersome. Image by Katelyn James Photography via Style Me Pretty.
Snuggly (faux!)fur coats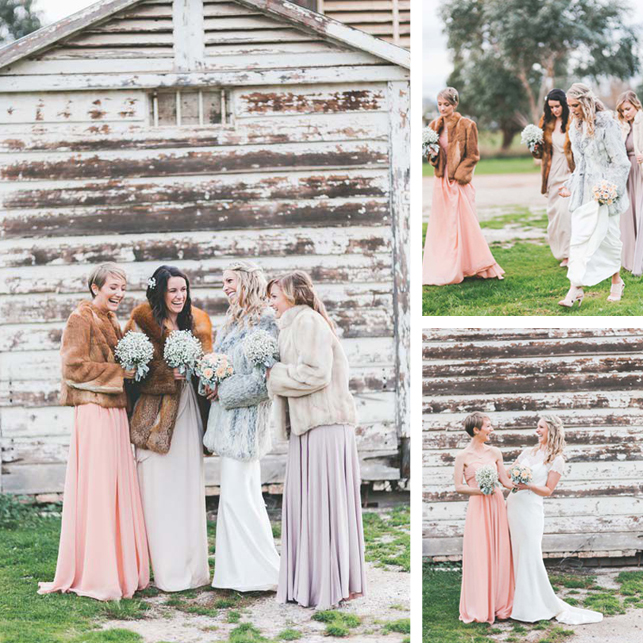 We love the idea of buying each maid a warm and snuggly faux fur coat, each in different shades of fur for a relaxed and cosy vintage inspired look. Best of all they can then use the coats again and again after the big day! Images by Sophie Timothy Photography via Polka Dot Bride.
Scarves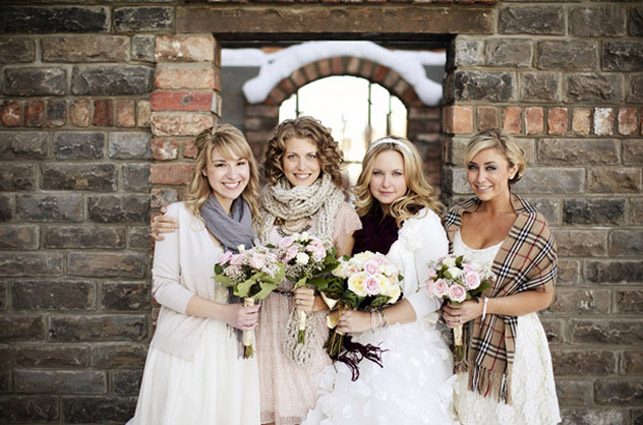 For a cute and quirky look, let your maids accessorise with their own assorted knitwear. We love this variety of different accessories – especially the tartan wrap! Image by HazyBlurCreative via Wedding Obsession.
Cool Leather Jackets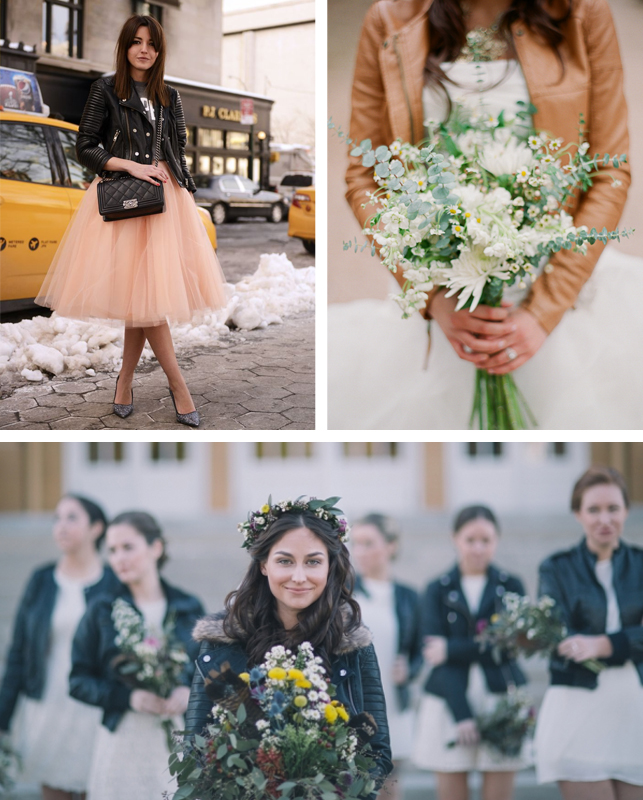 You can probably tell that this is our favourite look! The perfect way to inject a little street style into a girly and pretty tulle dress, the leather jacket is the ultimate accessory for your stylish maids! Images from top left via Glam Radar, Cassidy Brooke via Ruffled and Black and Hue Photography via The Bridal Detective.
Jumpers and Cardigans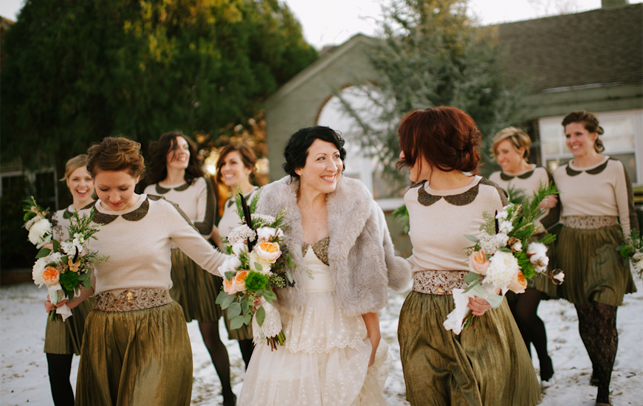 We love love love this adorable look that bride Megan has created for her bridesmaids. The super cute jumpers with peter pan collars are the perfect match for the bronze colour palette that creates a unique and stylish look for a winter bridesmaid. Image from Megan and Bryans wedding by Candy Coffman Photography.
What's your favourite way to cover up? Check back next week to find out how to get this look for yourself as we share our favourite options from the High Street!
Little Miss Bush x
Miss Bush Bridalwear
Miss Bush Bridalwear is Surrey's leading designer bridal shop and bridesmaids boutique